COVID impacts students' music listening habits
The coronavirus pandemic has given students the time to listen to more music and explore new genres, helping some keep a level head during potentially stressful times.
With everyone being basically locked inside of their homes for nine months, it isn't a surprise that people sought variety in their day-to-day life and for many, simply putting on a playlist with some new music helped.
"I've definitely listened to more and different music," senior Ryan Nguyen said. "Since I spend a lot more time on my phone I see what everyone else is listening to and I take recommendations and listen from there." 
Some students even looked beyond the languages they speak to find new music like Nguyen, who recently started listening to Chinese EDM music.
"Honestly you don't need to understand the vocals to enjoy it because I feel that with a lot of artists nowadays their lyrics are meaningless, but the way they sing or articulate it is what matters," Nguyen said. "I don't really listen to lyrics. That's what drew me to rap in the first place because it really emphasizes the beats; it's the same thing with EDM."
Nguyen says a good introduction to the world of Chinese EDM would be through musician CORSAK. Nguyen states his favorite song of CORSAK is "Reverse."
Senior Kyle Walker shared the results of his 2020 Spotify Wrapped, which is a fun recap Spotify does at the end of every year to show you the music you've listened to.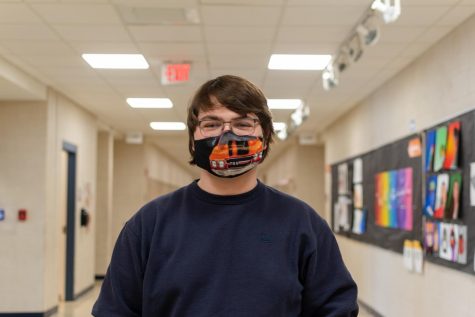 "On Spotify, it said I listened to around 300 new genres this year," Kyle Walker said.
Walker is a fan of heavy metal music, especially Metallica. His two favorite Metallica albums are "Master Of Puppets" and "Kill Em' All." According to Walker, two good Metallica songs for new listeners would be "Orion" or "Phantom Lord." 
"The melodies of the guitars, the harmonies, the solos and the riffs are all amazing," Walker said.
Senior Brandon Lu listens to a wide variety of music across genres ranging from high energy, trap-focused hip-hop artists like Travis Scott, or laid back, chill R&B and soul artists like Bryson Tiller, to EDM artists like Louis the Child.
Lu recommends using a streaming platform's suggested artists or recommended song features to discover new artists. Streaming platforms, like Spotify or Apple Music, also have their own curated and regularly updated which can also pose useful.
Many people find themselves almost constantly listening to music like junior Leona Sungkharom.
"[I listen to music] any time possible," Sungkharom said. "I can't stand silence."
Sungkharom listens to a broad range of music but primarily indie and R&B.
"I just like how they're really relaxed compared to some pop music and the stuff on the radio," Sungkharom said. "They're just more calming." 
Sungkharom's favorite artists are lo-fi and indie artists Clairo and Sasha Sloan. Her favorite song, "Softly," is also by Clairo.
Some students went above just listening to music and channeled their energy into creating their own like senior Deji Soboyejo, releasing music under the name "DEY-G."
According to Soboyejo, it began as producing beats for fun whenever he was bored in eighth grade. He began making music seriously his sophomore year, leading up to the release of his first album "Nobody Knows this October.
"I hope I can get to a point where I can do this professionally and I can write and make instrumentals for artists," Soboyejo said. "This is something that I really enjoy doing. It's a passion for me. If I can make it work in the future I'd love to do that."
Songs mentioned in this article.
Soboyejo's favorite song of his own is "Spend The Night."
"I feel like it shows a little about me in every way;" Soboyejo said. "I had the rap verse, I had the keys going on, I had the guitar going on, it's a little bit of everything I'm doing right now." 
Soboyejo cites Pharrell as his biggest inspiration for his music and admires Pharrell's ability to work with so many different artists and styles so well. 
"When I heard the strings he does I really thought that was cool," Soboyejo said. "The loud drum breaks that he does are also something that I try to incorporate in the music I'm making." 
Soboyejo's favorite artist is experimental hip-hop artist Tyler The Creator. His favorite album is also by Tyler called "Cherry Bomb" which has his favorite song "FIND YOUR WINGS." 
"['Cherry Bomb'] exposed me to a lot," Soboyejo said. "The whole culture and just hearing a rapper doing what he was doing at the time woahed me. It changed my approach to things. It made me a lot more creative and open-minded after hearing that album for the first time. I love the message of finding your wings. The way he was telling me to find the thing that I love or I'm passionate about and just go with it, soar and fly with it."