Ruffo sets school field hockey record for most career points
In a playoff game versus Wachusett on Nov. 11, senior Day Ruffo set the Algonquin record for most career field hockey points with 89 points, beating the previous record of 88 points. Ruffo's record setting point tied the game 1-1, and Algonquin went on to win the game in double overtime with a final score of 3-2. Their next game will be against Shrewsbury on Friday, Nov. 13. 
How did you feel before the game knowing that you had the potential to break this record?
"There was a lot of pressure from everybody and myself, but I was more concerned about beating Wachusett."
How did you feel post-game, after breaking the record?
"I was so excited knowing that I beat [the record] and that we beat Wachusett and now [we] can move on to beat Shrewsbury this Friday so I can beat [the record] even more."
Will you be doing anything to celebrate this achievement?
"I got flowers from my teammates and had a nice dinner with my family… And I got a bunch of nice text messages from everybody."
Did you have this achievement in mind going into the season?
"No, I had no idea. I only found out last month when a reporter told me that I was just 18 points away."
Will you be playing field hockey in college?
"I may play field hockey or run track. I am undecided."
About the Writer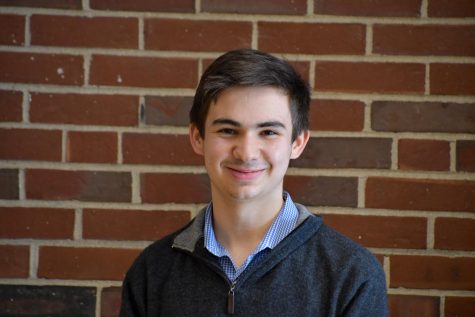 Ben Schanzer, Assistant News Editor
Ben started writing for The Harbinger his freshman year when he took Journalism. While skeptical at first, he ended up loving the freedom of journalistic...