2020 NBA Bubble: A Recap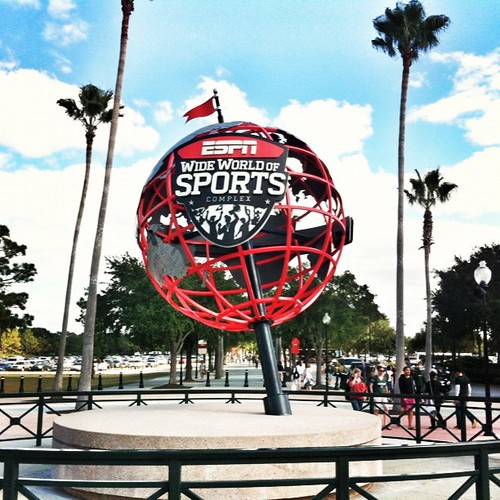 Erik Lin, Assistant Sports Editor
October 25, 2020
During its four month run, the NBA bubble was a huge success, and showed many people that it was possible to safely gather with others from around the country.
Located in the ESPN Wide World of Sports Complex at Walt Disney World in Orlando, Florida, the NBA bubble served as the temporary home for 22 NBA teams and their coaching staffs, totaling more than 1500 people. 
At first, hearing that there were going to be 22 different NBA teams, consisting of at most 37 people, flying from all over the USA and staying in the same place for an extended amount of time, I was definitely a bit skeptical of this. These teams were flying from all over the USA and I was not convinced that they could contain the spread of COVID-19. 
NBA players were given the opportunity to opt-out of the season if they chose to do so.  This gave leeway to many NBA players who were not comfortable with the risk associated with staying in the bubble.
This was very well done by the NBA. Players were not put in a position where they were being forced to travel to Orlando. But, they were also given the chance to go back and relive a part of their  "normal lives." Commissioner Adam Silver and the whole NBA organization did very well to ensure players' safety and would make them comfortable with their decisions.
To prevent the spread of COVID-19, the NBA established several strict rules and policies. Some of these rules were that everyone would have to regularly take a test for COVID-19, no visitors were allowed into the bubble for the duration of the regular season and players were strongly encouraged to stay inside of the bubble. Failure to do this would result in suspensions, self isolation or even being asked to leave the NBA bubble and not return.
The NBA even began to operate an anonymous hotline. Players could anonymously call in to "snitch" on their fellow players, and the players who are being reported could be punished. While this seems silly, it just shows people how seriously these players were taking these precautions and why the bubble worked so well. Every player knew what they should be doing, and they knew the consequences of their actions if they did not follow the rules. 
These rules meant that players would most likely not be able to see family or friends in person unless they were eliminated from playoff contention, left on their own terms or the NBA season had concluded. I think it is safe to say that these players were both physically and mentally exhausted from all of this.
Luckily, during the playoff stretch, Silver allowed players to invite guests to their games and to visit, as long as they tested negative and quarantined for ten or more days before doing so. This was a huge relief for many players, as they could bring people inside the bubble safely for visits. Thankfully, the NBA season was able to properly end on October 11, with the Los Angeles Lakers crowned the NBA 2019-2020 champions. Their altered season was able to run without any disruptions from COVID-19.
Due to the success of the NBA bubble, many other sports leagues including the MLB, will be using similar tactics to safely hold their seasons. They hope they too can have a successful season without any COVID-19 cases. 
Many other businesses should take the time to look at the structure of the NBA bubble. While they might not follow all the rules put in place, they should definitely be aware of the achievements that the bubble made. By incorporating those disciplines into their own businesses, it could possibly begin to lower the amount of COVID-19 cases around the world.