Pettine retires after selfless dedication to school, unified track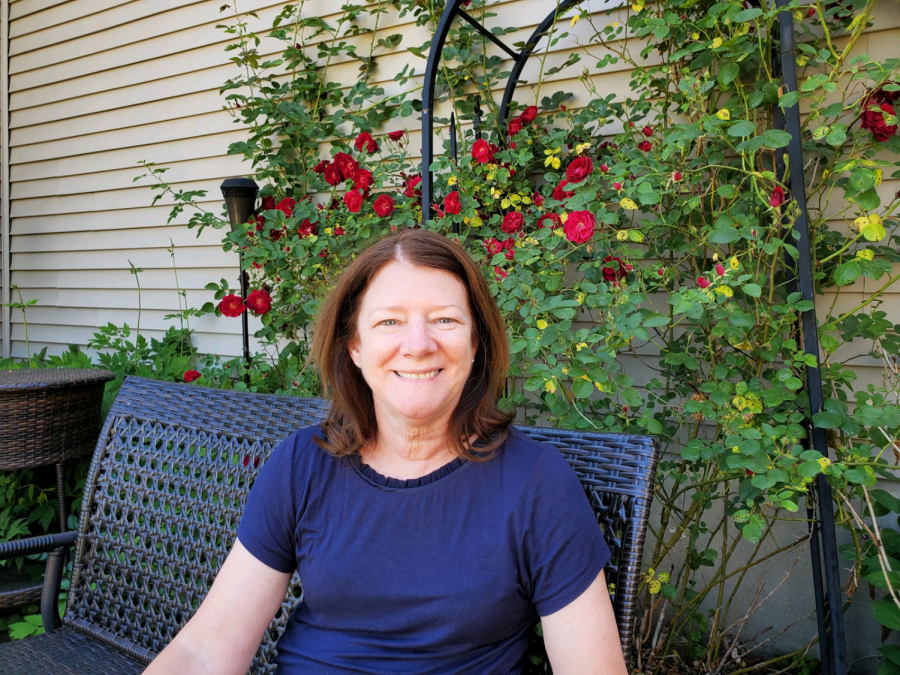 Attendance administrative assistant Carol Pettine began working at Algonquin in 2005, and after 15 years of helping students and faculty, she decided to retire this year.
She began her journey in the educational field after frequently volunteering at different schools. 
"I always liked volunteering in schools when my kids were younger, and working at a school seemed to be a good fit for me," Pettine said in an interview via email.
Pettine brings a positive attitude to the workplace and to her coworkers. 
"When I started, the addition/renovation was just finishing up," Pettine said in her email. "Two other women started at the same time I did, and we were all in one of the offices in D200. It was tight quarters, but we all got along really well and helped each other out. I've had great bosses and awesome coworkers."
Not only does Pettine work well with her coworkers in the Maroon office, but she also works well with the Unified Track and Field team. 
"I've been volunteering with the Unified Track Team for the past seven years," Pettine said in her email. "This was a great experience. [Physics teacher] Kevin Hausmann is a great coach, and the athletes and partners really worked together and cared about each other."
Pettine's encouraging attitude made her an important team player and is something that will be missed by those she worked closely with. 
"She was always asking 'Kevin, what can I do?'" Hausmann said in an interview via email. "She never sits back. She is engaged and crucial to our team… Maybe we can convince her to continue to be involved when we host track meets?!"
Pettine has been regarded as a humble influence over the Unified Track team, especially since she has always resisted any titles or recognition for all she has done for the team.
Despite all the hard work she put into Unified Track, she never wanted to be the center of attention; her main goal was for the team to have fun. 
"She is so humble and selfless, more so than anyone at ARHS knows," Hausmann said in an interview via email.
Throughout the years, she has been a stable pillar of the Algonquin community and she will be missed.
"Thank you Algonquin for 15 great years," Pettine said. "I will truly miss you all."
As for what she plans to do after retiring, Pettine has several ideas. 
"My daughter is having a baby soon so I will be doing some babysitting in retirement," Pettine said in an interview via email. "Maybe some volunteer work. We'll see what happens."