Vaughan retires, leaves ample evidence of positive influence
With over 16 years of teaching, science teacher Susan Vaughan is retiring, after bringing laughter to her department and creating an innovative Forensic Science curriculum.
Vaughan first taught at an Illinois community college and began her work at Algonquin as a long-term sub for retired science teacher Jack Wallace. Vaughan went on to teach Biology, Anatomy & Physiology and Forensic Science. 
"[While teaching at Algonquin] I learned how great schools in the Northeast are compared to Central Illinois, where I grew up!" Vaughan said in an interview via email. "Algonquin would be a community college there–with so many excellent courses and teachers. So many dynamic people here, including the kids, make it an incredible place to be!"
Vaughan was instrumental in starting both the Forensic Science elective and the Health Occupations Students of America club.
"I am most proud of creating the Forensic Science curriculum from scratch and watching it blossom from four sections a year to as many as eight," Vaughan said in her email. "…If someone wants to pick it up in future years, and funding allows for it, it will return. I sure hope so!"
Although Forensic Science will not be available for the 2020-2021 school year, Vaughan hopes it will return in the future. 
According to science teacher Elisa Drake, Vaughan brought humor and fun to teaching and encouraged colleagues to collaborate.
"I will miss Mrs. Vaughan's never-ending attempts to bring fun and humor to our job, cohesiveness to our department and collaboration to education," Drake said in an interview via email. "She has always pushed for the Biology teachers and science department to work collaboratively with one another to share ideas, resources and materials for the greater good of our students and educators."
"I will certainly miss her humor and wit," Science Department Chair Lorraine Zanini said in an interview via email. "She could certainly make you laugh as she puts life in perspective."
With the current circumstances, Vaughan wishes she could say goodbye to all her students. However, she has created an Instagram account, @biolessonswithmrsv, to continue to connect with students. 
In retirement, Vaughan plans to spend time on her farm and with her family, travel and possibly even teach at a community college again.
"I am happy to be starting a new chapter in my life after over 21 years of teaching, over 2500 students, eight different courses here at ARHS, three different principals, four different superintendents and two Vaughan children graduating from ARHS," Vaughan said in her email. "The circumstances could have been better! I regret not getting to say goodbye to the many wonderful students I had over the years–I wish you all the best!"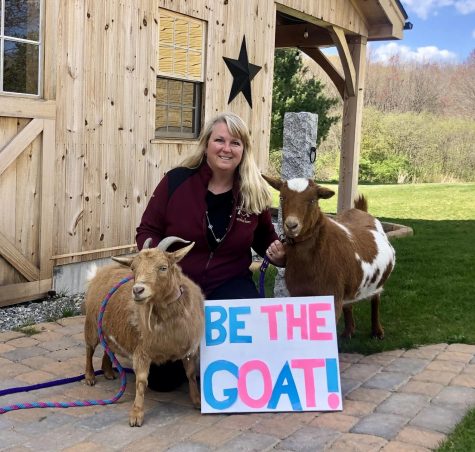 Contributing writer Catherine Hayden