Senior flies planes, has own video-production business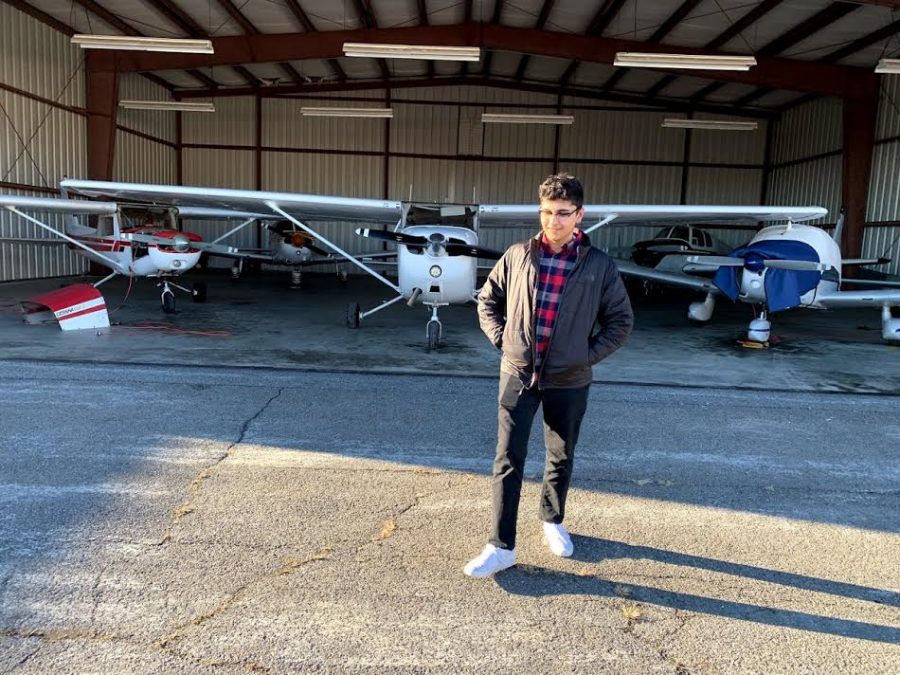 Both in the air and behind the lens, senior Omar Massoud has developed a true passion for his hobbies of flying airplanes and producing videos. 
Massoud has been interested in planes and aviation for most of his life. In elementary school, he started to use plane simulators until he was old enough to take lessons to fly a real plane. 
"I loved going on flights," Massoud said. "My favorite part of trips was going on the planes. In late elementary school, my parents bought me an RC [remote control] plane simulator, and in middle school, I got a real flight simulator and played that for about five years until I actually got into a plane, which was a crazy experience."
Once Massoud was of age to fly a plane, he began taking lessons and was the fastest person in the school to perform an independent landing. Flying planes gives Massoud excitement, and both the view and flying are calming to him. 
"I have that feeling that I'm not worried or overwhelmed at all; I just feel so comfortable [when flying planes]," Massoud said.
Massoud said since he knows so much about planes and has loved them for most of his life, it has made it easier for him to learn how to fly. 
Not only does Massoud excel in the sky but he also has his own videography business, where he shoots and edits videos into music videos for students at Algonquin. He puts in lots of time to make sure the music videos are just how they should be. 
"I have always been really interested in videography," Massoud said. "In middle school, I started my media club for my school, and in high school, I joined Video Production I and II."
In Video Production II, Massoud befriended senior Zach Wezniak, who helps Massoud make videos and is always ready to help Massoud when he needs it.
"The way he produces a video and the way he films and edits everything comes out professional," Wezniak said.
In the future, Massoud wants to continue flying planes and improve in video production.
"One of my two careers I'm considering is definitely being an airline pilot," Massoud said. "For video production, I want to keep doing this as I grow up: not as a full-time career, but it would be a really good business to do on the side."