Generous actions should extend past disastrous times
While acts of kindness are necessary in these times, people should come together even in lighter situations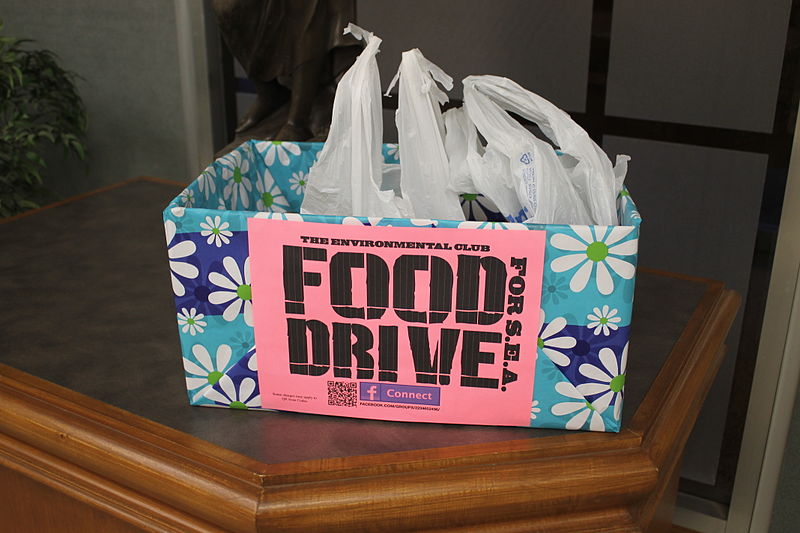 Whenever a tragic and unexpected incident happens, people come together to support one another and to face the darkness as one group. With the spread of the coronavirus this year it isn't any different.
Though people are isolated from each other, they are still finding ways to help. There are countless examples of these acts of kindness. To name one, Patriots owner Robert Kraft recently bought over one million masks with governor Charlie Baker to help hospitals in both Massachusetts and New York. Another example is the recent #AllInChallenge that many celebrities including Ellen DeGeneres, Leonardo DiCaprio and NBA legend Magic Johnson are partaking in. This challenge is a fundraiser for those who are struggling with food security during the COVID-19 pandemic. Participants enter a raffle for a chance to win items and once in a lifetime experiences with their favorite celebrities.  
You do not have to be a celebrity to help. Those who are practicing social distancing are saving lives, as it is essential for people to do their part in trying to stop the spreading of the virus. Figure out what you can do to safely help others. If you are good at crafts, make masks at home and give them out. If you have elderly neighbors, you should offer to help them by shopping or anything that would require them to leave their house. Everyone has their own abilities, so use them to help others.
April 15 was One Boston Day, which is the anniversary of the Boston Marathon Bombings. Looking back to that time and the anniversaries that followed, the U.S. has continued to come together to support Boston and honor the lives that were lost. The authorities, along with the help of many Massachusetts residents, worked together to catch the bombers to ensure that no one else was harmed. To support the victims and their families, people raised a tremendous amount of money.
Disaster strikes far too often it seems. But the good that does come out of it is remarkable. To see what others are willing to do, to help complete strangers in times of need is what we hold onto. But why do we have to wait until something as bad as a pandemic or terrorist attack, to be selfless and kind to one another? 
Acts of kindness can go a long way. When this quarantine is over and everyone returns to their daily lives, people should continue their efforts to help not only those in need but everyone they come across. If you see someone suffering or struggling, step up and help them in any way possible. If there is a food drive, make sure to donate what you can. The reality is that people are unaware of others' daily struggles, and it is our responsibility to inform ourselves and to take action.  
So moving forward, think about what you can do to help others. How will you help define humanity?