On the Way Out: How quarantine is affecting an Algonquin senior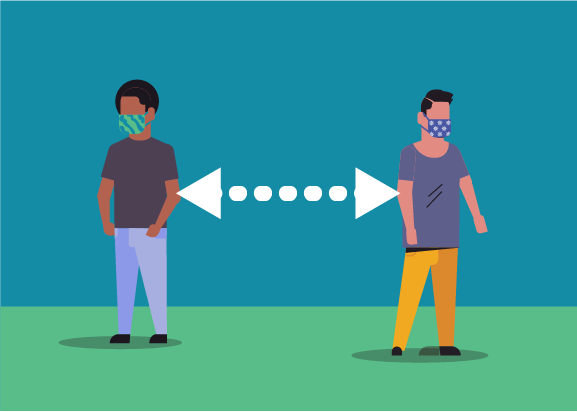 The Harbinger stands by the stance taken in this blog despite actions taken after its publication. 
This post is gonna be a bit different from my last one. I started my blog as a way to reflect on the "lasts" of my senior year, and things that I will do as a senior and never again. Most of these things would occur at school. But, in the light of Covid-19 and school cancellations, many of these events have been postponed or even cancelled.
Quarantine. A word many of us have heard from apocalyptic movies and television shows. Defined by the Oxford Dictionary online as: "a state, period, or place of isolation in which people or animals that have arrived from elsewhere or been exposed to infectious or contagious disease are placed."
Due to the Coronavirus outbreak and Governor Baker's rules, we have a forced 52 day break (yes, I counted). Dubbed "corona-cation" by a friend of mine as a way to bring humor to a scary, unusual situation, this break from school has taken events away from each and every one of us.
Whether it be our last spring sports season in high school or ever, the improv show or events such as senior assassin, we seniors are all losing a major part of our lives.
These last few months in Northborough and Southborough are, for many of us, our last for a while. Friends and family have to say goodbye in August and September for many reasons: college, the military, a gap-year and other post-secondary plans. 
The class of 2020 is leaving, and because of the Coronavirus outbreak we are losing the last valuable time we have as kids with our friends.
These last few months of senior year for the class of 2020 were supposed to be the best yet. We had so many events coming up that now might not occur.
Senior ball. Assassin. Senior bonfire. GRADUATION.
The Coronavirus outbreak has taken so much from us; keeping in mind, so many have it worse. In order to regain control in our lives, we need to take some of it back. Friend groups are making efforts to gather in circles on their cars six feet apart. Or, connecting on apps such as TikTok. Talking, laughing. Virtually maintaining their friendships.
The phrase "six feet apart" is the bane of my existence. 
Why would I want to stay six feet apart from my best friends, from my boyfriend? I'm even required to stay six feet apart from my mother and my grandparents, who have medical issues. The answer to that question is simply: for the safety of myself and others and to prevent further spread of this viral infection that has become a pandemic worldwide.
Despite the negatives of the quarantine, while driving to hiking and walking trails near me and going on walks around my neighborhood, I can say that I have never seen so many people outside. Walking, exercising, laughing with their families.
If the global pandemic we are in has taught me anything, it's to never take simple life for granted ever again. 
I miss going inside Dunkin' Donuts. I miss hugging my friends and sleepovers. I miss my teachers and my classes, and the obnoxious volume of the cafeteria during second lunch. I miss late nights and adventures with the people I love.
Our senior year is not ending the way we wanted it to. But, when has anything ever gone as planned? The memories we've been planning to make for as long as we can remember are twisted and confused. So, we must make new ones.
Once this is all over, life is not going to simply bounce back to the way it was. Because we now know how lucky we are to live where we do and go to the school we attend. I have faith that the human race will have more motivation to do and appreciate simple things such as going to the grocery store on Sunday mornings and cleaning up after themselves on hikes and walks.
The Coronavirus outbreak has shown me how precious the little time we have on Earth truly is and how I no longer wish to waste it on electronics or inside.
May 4 is nearing us with every day that passes. It might be even longer than that. Flexibility is going to get us through the next few months. Hang in there.