Junior works way up to become top competitor in Taekwondo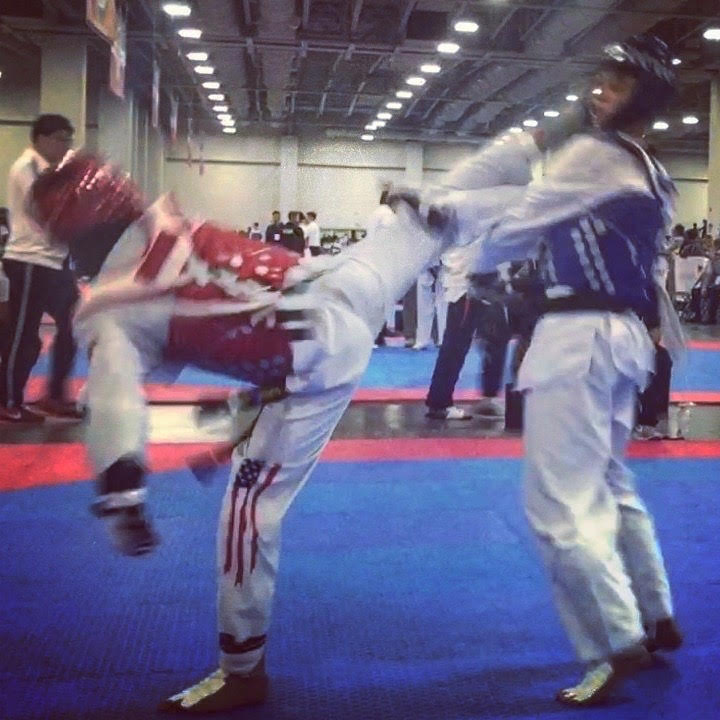 Junior Sanjay Kandadi has found a way to integrate Taekwondo into a building block for his life since he began practicing 12 years ago, and he is now a teacher and nationally-ranked competitor.   
"The reason why I started in the first place was because my parents wanted me to have the ability to defend myself," Kandadi said.
Kandadi spent his first seven years practicing Taekwondo with Master Yi, and more recent years with Master Kim at Evolution Martial Arts in Westborough.
Kandadi spends about four hours per day doing Taekwondo. He enjoys Taekwondo so much that he became good enough to instruct other students. Kandadi usually teaches the first two classes and then participates in the last two as a student.
Spending so much time is what Kandadi said allowed him to fall in love with the ethics and art of Taekwondo and grow as a person.
According to Kandadi, Taekwondo has given him the platform to get out of his comfort zone and take advantage of learning to defend himself and interact with others when teaching.
"I remember when I was really really young, I was introverted, but now I've kind of been able to branch out a little bit," Kandadi said. 
"He's available for everyone," junior Sarah Jang, who is one of Kandadi's students,  said."He likes helping people out, and over time, you see him become more open."
When he's not teaching, Kandadi's competing. Kandadi was selected to the USA Taekwondo All-American team during his freshman year and has had constant success in many competitions. Kandadi has placed first in state championships, most recently placing first in the AAU New York State championship.
 He hopes to get the chance to practice Taekwondo in college, and Kandadi looks forward to testing his ability amongst all National Collegiate Taekwondo Association members and teams.