Junior's writing featured in New York Times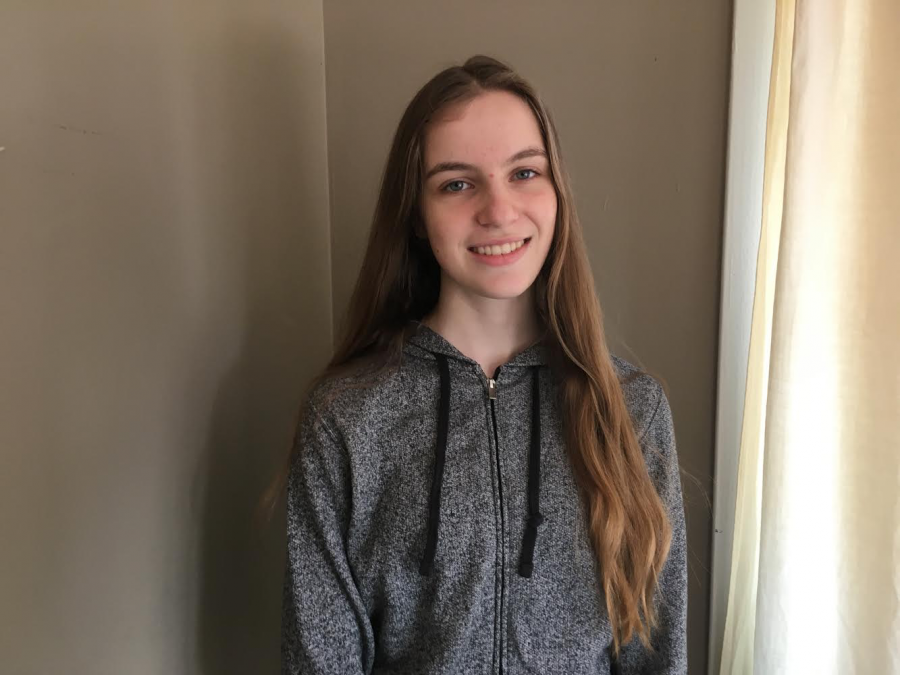 Junior Kathryn Zaia is a writer with a passionate voice who has received multiple writing accolades in local and national contests. 
Zaia was this year's junior winner of ARHS's non-fiction writing contest with her essay "The Ocean and Facing Fears," but Zaia's most notable achievement is being among the winners of the 2018 New York Times Student Editorial Contest as a freshman. Her editorial, "The Case for Lowering the Voting Age," can be found on NYT's Learning Network and will soon be featured in a collection of essays compiled by NYT editor Katherine Schulten.
"I just think it's a great idea to make your work public," Zaia said.
Zaia's expectations going into the competition were modest. The NYT competition attracts thousands of entries every year and the nine winning editorials are published in the Times.
"I'm going to put myself out there," Zaia said. "I by no means expected to get anywhere."
Zaia tackled the topic of voting age in America because it was something she felt strongly about.
"I was immediately interested," Zaia said. "I felt as a high schooler, I had the authority to write about why we should or shouldn't lower the voting age."
She firmly believes that teenagers are more than ready to take on voting.
"16-year-olds already have a lot of responsibilities," Zaia said. "Keeping up with school, planning futures, driving… voting should also be part of that."
Zaia first learned about the annual editorial contest from her English teacher Seth Czarneki who had mentioned the competition in class.
"I think there's real power in encouraging students to write for their own purposes and for a wider audience," Czarneki said. "The best writing comes from writing about things that you believe and are passionate about."
The entire process of writing the editorial took a few weeks. Zaia first examined previous pieces about the subject and researched places with different voting laws. From there, she added her own opinion to the mix. She also continually revised and peer-edited.
Her editorial was one of the top nine winners out of 9,275 essays. When she found out, she could hardly believe she had won.
"I was completely shocked," Zaia said. "I thought it was a prank or something. It just shows the importance of … going out on a limb every once in a while to take that extra step."
For her, writing is set to remain a lifelong passion.
"It is something I want to continue doing throughout my life," Zaia said. "I find writing really enjoyable."