Girls' ski finishes season at States with help from Utzschneider sisters
Junior M Clark was the only qualifier for the boys' team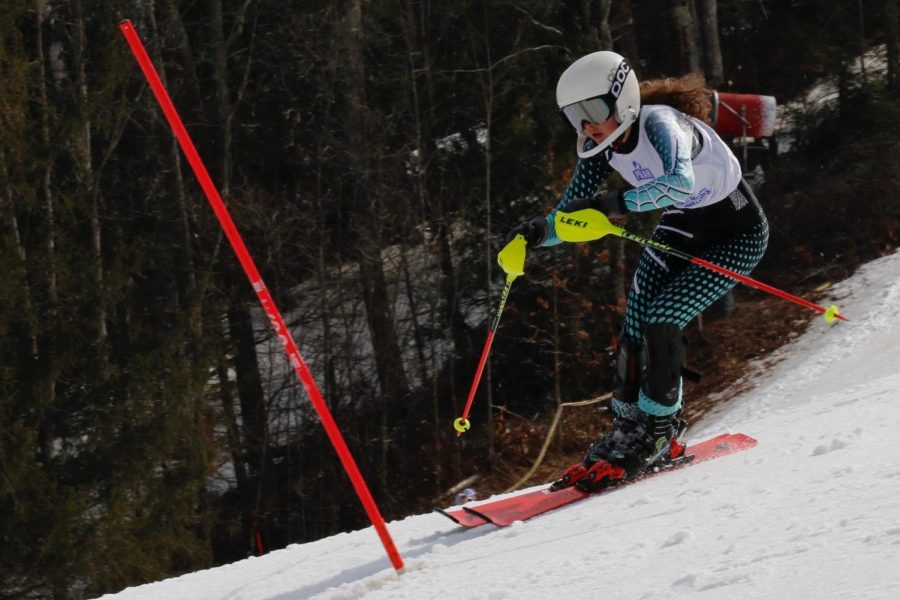 Girls' ski placed 10th out of 16 teams when members of the girls' and boys' teams competed in the MIAA Alpine State Ski meet at Berkshire East on March 4.
Senior captain Rudy Utzschneider, her sisters freshman Jula Utzschneider and sophomore Mina Utzschneider, sophomore Lauren Dratch, sophomore Luciana Postizzi and freshman Elly Beauchesne represented the girls' ski team. Junior M Clark was the only boy who qualified for States, which meant he competed as an individual instead of a team.
The girls' team's impressive individual performances led them to their placement at States. 
Out of 145 girls in the Giant Slalom race, Mina Utzschneider placed 29th, Rudy Utzschneider 74th, Dratch 82nd, Postizzi 86th, Beauchesne 100th and Jula Utzschneider 119th. 
In the Slalom race, Rudy Utschneider placed 53rd, Dratch placed 61st, Beauchesne 92nd, Jula Utzschneider 97nd and Mina Utzschneider fell but hiked back which caused her to place 120th.
Rudy Utzschneider was proud of the team's performance. 
"I think the team performed really well at States; there was enthusiasm and camaraderie throughout the competition and everyone had a fun day," Rudy Utzscheider said. 
Mina Utzschneider placed the highest in the Giant Slalom race out of her team.
"I had a very good Giant Slalom race, which is weird for me because I usually do better at Slalom, so I was really happy with that," Mina Utzschneider said. "This season I made it my main priority to stay focused and keep pushing myself to improve."
Postizzi was proud of Mina Utzschneider and the hard work she displayed during the race. 
"The course was extremely tough and when you're giving it everything you've got there is a ton of room for error," Postizzi said. "We all worked extremely hard to get where we are and she is an amazing skier."
Clark placed 111th out of 146 racers in the Giant Slalom race and did not finish in the Slalom race.
"The hill we race on the regular season is way less steep than the one we used for States," Clark said. "Although I did crash in my second run, in the run and a half that I did complete, I was happy with how I skied." 
Even with a few falls, coach Wayne Hey was proud of each racer's performance at States.
"The teams were full of great skiers, which made them very strong at States and we were scoring where we needed to," Hey said. 
This is the only year the three Utzschneider sisters will get the chance to be on a team, let alone compete at States, together. 
"Because of our age gap, we have never really raced together throughout our whole lives racing for our club team, until this year, and it was like a cherry on top to all go to States together and race on the Algonquin team together," Mina Utzschneider said.
About the Writer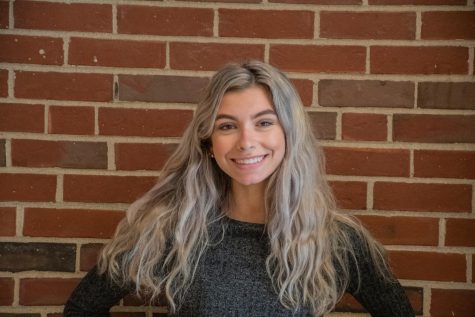 Cecelia Cappello, Social Media Editor
Cecelia began working for the Harbinger during her junior year after taking journalism class.  Ms. Coppens helped Cecelia find an interest without even...