The ABCs of Chinese Food: Where to Eat in Boston's Chinatown
Downtown Boston's Chinatown consists of nine blocks packed with local restaurants ranging from dim sum (a style of traditional Cantonese cuisine similar to tapas) to seafood or hot pot (a way of Chinese cooking prepared with a simmering broth at the dining table) places. Although there is an ever growing food scene and lots of new trendier restaurants in the city, I still go back to Boston's local Chinese businesses because I know I will not be dissapointed. Especially during this time of panic over the coronavirus, many Chinese businesses across the country are in an economic crisis and Boston is no exception. Chinatowns in the U.S. have experienced major declines in business, by as much as 50% in San Francisco and 70% in New York. Restaurant owners in Boston have also expressed a similar decline in business, especially at more traditionally Chinese places. I understand that people may be scared to eat out, but these local restaurants that have been operating for years cannot survive the effect that the  panic over the virus is having on their business. The actual threat of the virus in Boston is low, so support a local business while you can for some delicious food! 
These are some of my favorite places to eat in Chinatown, listed in no order of preference.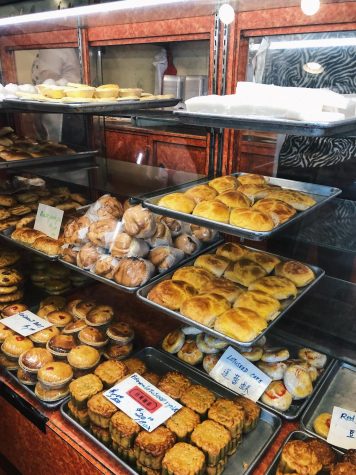 67 Beach St, Boston, MA 02111
Hing Shing Pastry has all of the standard Asian bakery options like char siu buns (Cantonese barbecue-pork filled buns), hot dog buns, fried dough sticks, pineapple buns, egg tarts, chiffon cupcakes and walnut cookies. The majority of the breads are super affordable at $1-2. They are located right by the Chinatown gate and my family has been going here for as long as I can remember. I recommend getting one of the char siu buns and eating it fresh while it's still hot.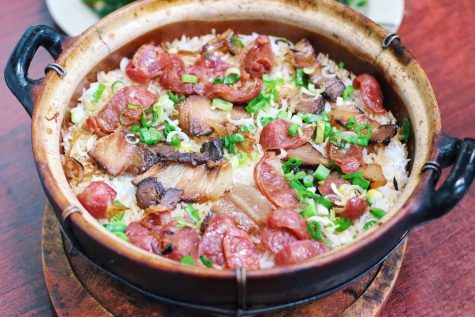 2. Clay Pot Cafe
74 Kneeland St, Boston, MA 02111
Clay Pot Cafe is the definition of a no-frills super casual Chinese restaurant. The restaurant is small and the decor and ambiance are minimal; however, the food makes up for it. The rice is crispy at the bottom which is how Clay Pot rice should be, and there are many different options. I recommend the Chinese Sausage and Pork Belly Clay Pot which is one of the most classic options. They are also well known for their Yellow Eel Clay Pot Rice. The dishes are affordable at around $10, but it is cash only!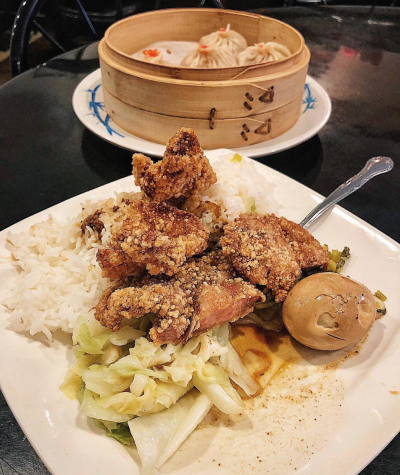 3. Taiwan Cafe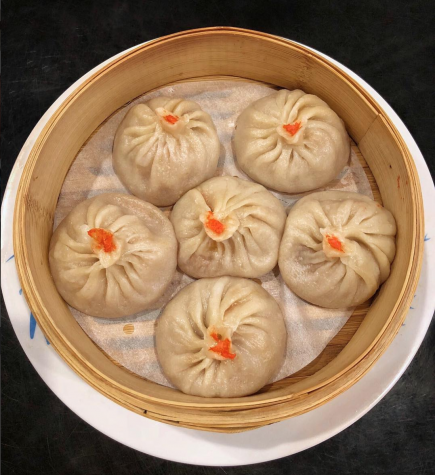 34 Oxford St, Boston, MA 02111
My family has been going to Taiwan Cafe ever since I could remember. It is a small upstairs restaurant serving all the traditional favorites like noodle dishes and dumplings. It is almost always packed, so I'd recommend going early or not at peak meal times if you don't want to wait. Our go-to here is the house special Fried Pork Chop Rice and the soup dumplings which are amazing! I like them better than the ones at Gourmet Dumpling House which seems to be more well known. The Eight Treasures Rice Pudding, which is a traditional Chinese dessert with sticky rice and different dried fruits, is also really good if you like sweets. It would take me way too long to list everything I recommend, but I can say that I've never had anything that I didn't like.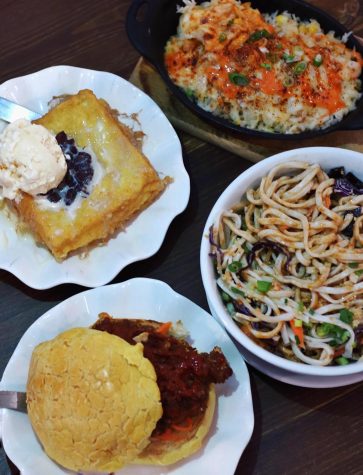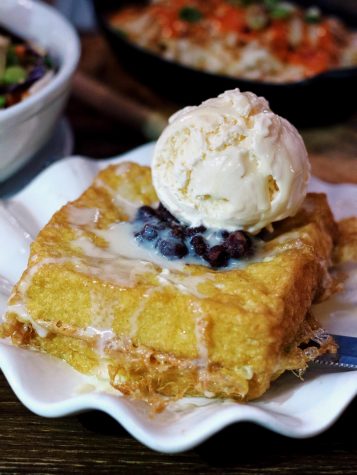 4. Double Chin 
86 Harrison Ave, Boston, MA 02111
Double Chin is known for its creative Asian-fusion dishes like Ramen Fried Chicken, Spam & Taro Fries, Peking Duck Fries and Skillet "Mac"'N Cheese with wide rice noodles. They also have an extensive dessert menu which is most popular for the huge cube toasts which are cubed pieces of French toast with sweets such as ice cream, mochi and Pocky. The restaurant is casual and pretty affordable at around $10-15 per dish. Fast service too which is always a plus.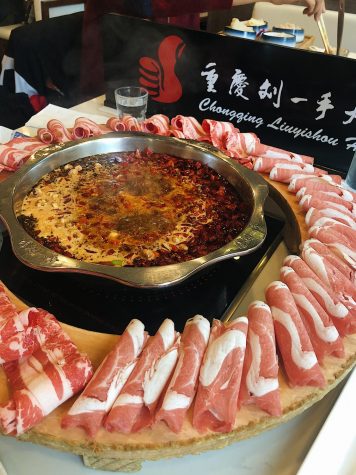 702 Washington St, Boston, MA 02111
Liuyishou is a large chain from China serving authentic Chongqing hot pot which is famous for its far more intense and spicy flavors in comparison to other hot pot styles. The prices are on the higher end, and the bill will definitely be upwards of $100 for three people. However in my opinion it is totally worth it. There is always a wait, and it's pretty common for it to be one to two hours at peak meal times, so come here early! Make sure to get the half beef half lamb platter and the sticky rice cakes with brown sugar. They also have a very diverse menu with options like different organ meats you can't find at many hot pot places in the U.S.