'Laramie' retells story of gay man's murder
Twenty years after "The Laramie Project" hit the stage, the Algonquin Dramahawks will portray the struggles of the LGBT community through this production based on real events.
"The Laramie Project" centers arount the true story of a gay man's brutal murder through a unique documentary format. The play will be performed  by a cast of 20 on Feb. 27 and 28 on the Black Box theater.
In this crime, Matthew Shepard, a 21-year-old college student, was brutally beaten and killed for being gay by two homophobic men near Laramie, Wyoming in October 1998.
This month is the 20th anniversary of the first ever performance of "The Laramie Project". Directed by Fine and Performing Arts teacher Maura Morrison and science teacher Brian Kelly, the play consists of a series of monologues from letters, interviews, testimonies and journal entries from people who spoke up about the hate crime in Laramie.
"It's an opportunity for a lot of kids to get involved and to learn the story of [a significant] hate crime of our recent time," Kelly said. "It shows that we've come so far, but also not necessarily far enough in the way that we treat other people and  in the perceptions that we have of other people."
Shepard's murder is one of the most well-known hate crimes in recent American history and lead to an upsurge of advocacy for hate crime legislation. In response to his murder, the US Congress passed the Matthew Shepard and James Byrd Jr. Hate Crimes Prevention Act in 2009.
"What this murder did is it sparked a lot of national and international activism and acknowledgment of hate not only for homosexuality, but for racism and tons of things that were happening around the country and across the world," Kelly said. 
In addition to the powerful subject, Morrison was drawn to the play's unconventional form.
"It's a documentary-style play, so it's very different from a play where characters are interacting with each other in a storyline," Morrison said.
The monologues will be performed by the ensemble cast of 20, each with an equally important role.
Q&A's with some of the cast members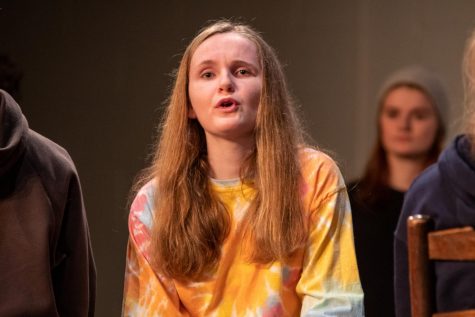 Sophomore Hannah O'Grady
What character do you play?
"I'm Sherry, who was the landlord of one of the murderers, and she just has a quick monologue about how she wouldn't have expected [the murderer] to do anything because it was very out of character."
What are some takeaways that you have from playing your character?
"Definitely the message of holding yourself accountable for hate and actively working to stop it to avoid waiting for a horrible event like this to happen. Be aware, because Sherry never saw the murder coming."
Junior Marin Klein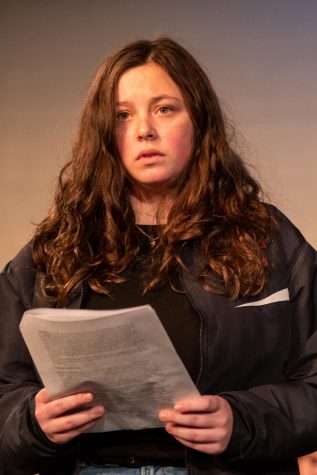 What character do you play?
"I am the judge of the whole murder trial."
What are some takeaways that you have from playing your character?
"People can take large events that happen in small towns and pinpoint them to that town, so now when people think of Laramie, Wyoming, they think of this hate crime against a gay kid. I think we want to send the message that there are still good people in the town [of Laramie], and there are still people willing to fight and stand up for people who are oppressed like this." 
Junior Chris Carreras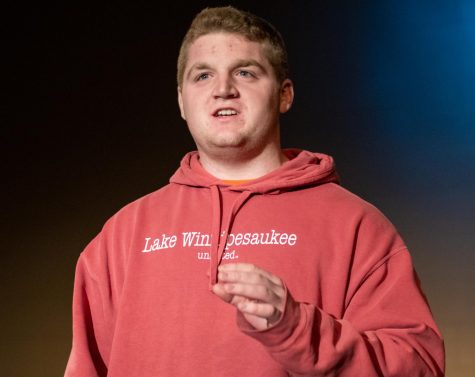 What character do you play?
"I play the Rev. Fred Phelps. Overall, he acts in the story as someone who's very outwardly against homosexuality. In relation to Matthew Shepard, the Reverend goes in and tries to fight the movement for gay rights."
What are some takeaways that you have from playing your character?
"I hope the audience takes out that first, it's acting; I don't actually believe in the things I'm saying. Second, there are people in the world who are bad, and you can see they're monsters but this guy, he's just another person out there that people listen to because he sounds very logical. A lot of people don't think of him as a monster."