Recent international tensions lead to student reflection on possible military service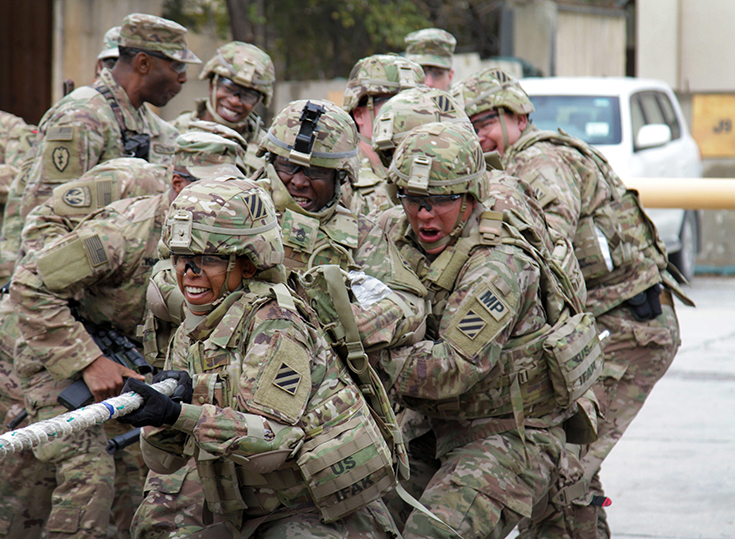 Recent retaliatory attacks by Iran have sparked fears of war, leading to debate among students about whether or not they should join the military. 
After a Jan. 2 U.S. missile strike killed Iranian general Qasem Soleimani, "World War 3" began to trend on Twitter, sparking conversation on the dangers of being in the military with a potential war on the horizon.
"This [conflict] has been going on for a while," senior and president of Operation Tomahawk, a club centered around helping veterans in the community, Olivia Lamy said. "I think it's just getting a lot more media now because of politics. I think [military service] is dangerous no matter what, but I don't think the recent things with Iran have made a difference."
In an informal poll of 70 students from all grades taken from Jan. 7 to Jan. 10, 56 replied they had no intention of joining the military, and only four of those 56 responded that the escalations with Iran impacted their decision. 
The escalations have only strengthened senior Nathan Robillard's stance of not supporting the U.S. military's efforts in the Middle East.
"It has solidified my thoughts on joining the United States Military because we attack them and kill their people, and they attack us and kill our people, and because they kill our people they're viewed as terrorists," senior Nathan Robillard said. "But when we do it, because we have a lens that we're the United States and we're number one, it's not terrorism and it's somehow okay."
In the same informal poll, ten students responded that they might join the military, while only four said they would definitely join. 
Freshman Joao Xavier, who plans to join the military after high school, feels strongly about wanting to enlist.
"I want to fight for my country," Xavier said. "…Iran has no chance." 
Not all students feel the same about the possibility of fighting in foreign countries.
"That war has nothing to do with me, and I don't feel like killing people," senior Patricia Biamou said.
Social studies teacher and Operation Tomahawk adviser Gina Johnston contends that joining the military doesn't necessarily mean fighting on the ground.
"I learned that you don't have to be infantry," Johnston said. "I talked to a student who was in here the other day who wants to be a welder. You don't have to be a front line guy. You could be a cook; there's so many jobs in which you're not the one risking your life."
Johnston also has words of encouragement for students planning on joining the military.
"I give kids credit, even more so if they join today," Johnston said. " …Where others would be like 'Yeah, I'm all set, I'm gonna pass, I'll let someone else do it.' You are that someone else. You're heroes before you even step foot in another country."