Brogna, Ramondo lead boys' basketball to take early lead, top Fitchburg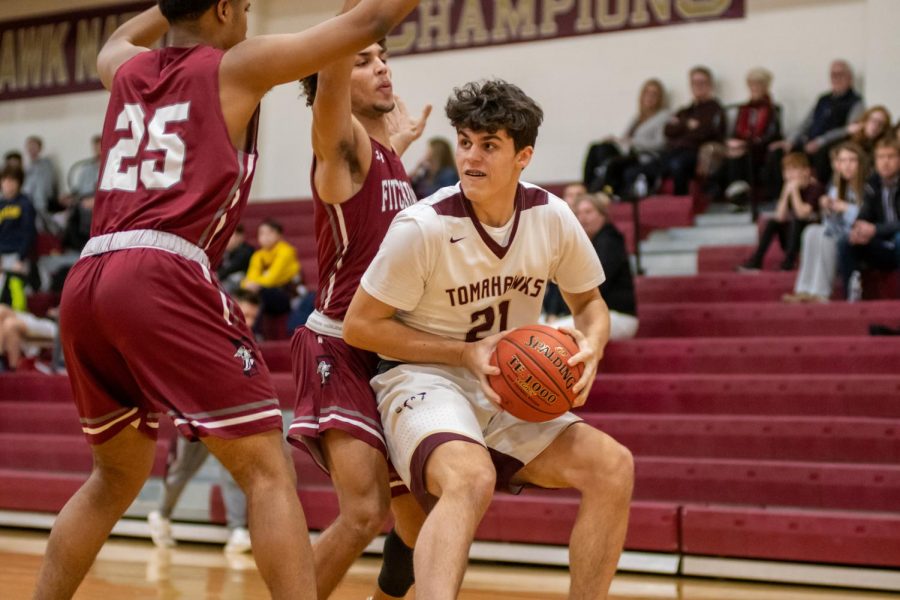 Led by sophomore Todd Brogna and senior Adam Ramondo, boys' basketball took down Fitchburg 68-57 on Friday, Jan. 10 after taking a 37-15 lead headed into halftime and holding off Fitchburg after a competitive second half.  
Brogna and Ramondo both got out to strong starts and led the offense, as Brogna scored 22 points and Ramondo dropped 19.  
"I felt pretty good about my own performance, and I feel like I can get it done against any team in this league," Brogna said.  
Junior Patrick Freeman (12 points) and senior Brady Martin (nine points) stepped up later in the game.
"Todd and Pat are really keeping us together right now, Todd especially," senior captain Jack Hanna said.  "He's very competitive. He gets angry. He plays hard, and he's a force to be reckoned with in the post. Pat keeps us alive, runs our offense, and they're gonna carry the team in the coming years."
Algonquin started the game with a 10-0 run and held Fitchburg to just 15 points in the first half.  
"I thought the team really came together well in that first half," sophomore James Clark said.  
The Algonquin defense was unstoppable early on, and the game was very physical.  But the second half was a different story, as Fitchburg gained significant ground, led by junior Daniel Edmonds.
Head coach Brian Doherty put his bench in for a good portion of the second half, and Fitchburg began to catch up as Edmonds worked around the Algonquin defense, scoring 18 points.  
Doherty is concerned about the team's depth after Fitchburg finished the game down by just nine points.
"I tried to give the bench an opportunity to show me what they can do, and as you can see, it didn't go very well for them," Doherty said.  "I had to put the starters back in twice. We're working on trying to get depth off our bench, and hopefully playing games like this and getting better gives them more experience.  We're a young team, so we need to work on our bench."
Both teams also committed a number of fouls in the second half that held them back.  The game remained physical and both teams played hard, doing whatever it took to win, even if it meant some minor troubles with the referees.
The T-Hawks held on to win the game and hoped to perform better in the two tough matchups ahead.  They fell to Shrewsbury 79-52 on Tuesday, Jan. 14 with Brogna not playing due to illness, but even with Brogna back on Friday, Jan. 17, they lost to St. John's 79-50.
With just five seniors on this young roster, depth will be a focus as the team prepares for these upcoming crucial games.  
"I have a ton of confidence we can beat anyone we play," Doherty said.  "We just have to limit the mistakes."
About the Contributors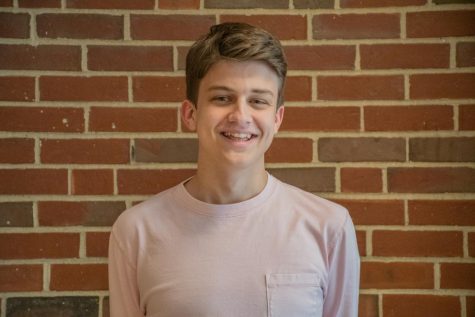 Jonny Ratner, Photo Editor
My name is Jonny Ratner and I am a senior at Algonquin, as well as one of the photo editors of the Harbinger.  I began taking photos for the Harbinger...