Doherty named CMASS basketball coach of the year
Coach hopes to use team strength to make playoffs this year
Three-sport coach Brian Doherty was awarded the title of Division I Central Mass Basketball Coach of the Year in April and looks forward to a winning season this year.
Doherty has been coaching the varsity basketball team for eight years, and the team played in the Central Mass Finals in back-to-back seasons. 
When senior Jack Rafferty found out that Doherty had won the award, he wasn't surprised. 
"He absolutely deserves every single second of that, every single award he gets," Rafferty said. "He's an awesome coach, even better person."
Doherty was also happy he received the award, but he was more happy for the school and for the team than for himself.
"I don't take the award as an individual award," Doherty said.
Doherty enjoyed coaching last year's team as much as Rafferty enjoyed playing for him. 
"Last year was definitely a fun year," Doherty said. "The kids deserved everything they got because they put the time in." 
Doherty has high hopes for this year's team, with the number one goal of making the playoffs and going as far as they can in the tournament.
"We've been in the district finals two years in a row, and it would be nice to get to the states," Doherty said.
Doherty also expects this year to be challenging  for the team due to a lack of experience. 
"[There are] no returning starters," Doherty said. "Returning players? I think five or six of them, but with no significant playing time."
Doherty said that coaching baseball and soccer as well as basketball helps him bond with a larger amount of students. Since he does not teach at Algonquin, his job as a multi-sport coach keeps him involved in the school community. 
Doherty says if he could coach anywhere he wanted, he would still pick Algonquin. 
"The students here are fantastic," Doherty said. 
Doherty has some simple advice for those who try out for his team.
"Do what you do best," Doherty said. "As a team, we will come together." 
About the Contributors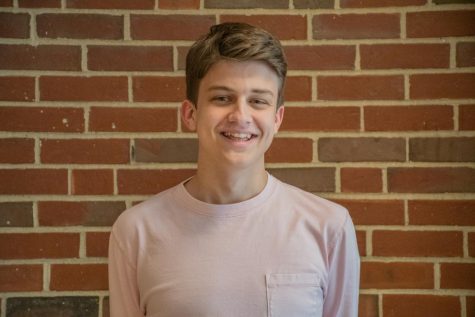 Jonny Ratner, Photo Editor
My name is Jonny Ratner and I am a senior at Algonquin, as well as one of the photo editors of the Harbinger.  I began taking photos for the Harbinger...