REVIEW: 'Downton Abbey' intrigues all viewer tastes, highlights important issues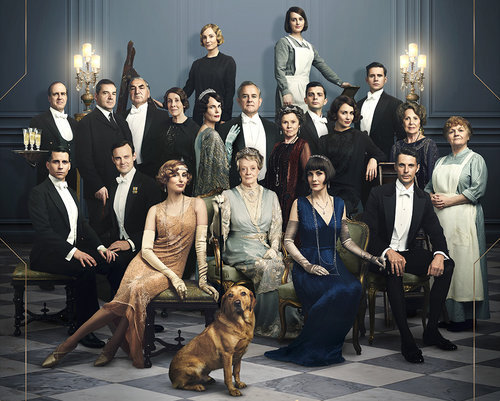 Based on an iconic show, "Downton Abbey," directed by Michael Engler, is coming to life as a movie. This movie is set in England in 1927. It has comedy from a cook off and drama since a woman, Lady Maud Bagshaw, who is part of the Crawley's, leaves the family and Downton Abbey. Since then, Lady Maud Bagshaw's cousin's wife, Violet Crawley, has despised her, but wanted to know why she had left. 
There is also a romance between two characters, but it is very intriguing because the woman, Lucy Smith, is the daughter of Lady Maud Bagshaw and the man, Tom Branson, is the Crawley family chauffeur and works for Violet Crawley. 
In the beginning of the movie, the Crawleys learn that King George V and Queen Mary of the United Kingdom are going to visit Downton Abbey. The staff begin to make everything perfect for the royal king and queen.
Soon, though, the Downton Abbey staff learn that the king and queen have their own butlers and maids, making the Downton staff useless. In a battle between the Downton Abbey staff and the royal staff, things get hilarious when the royal chef and the Downton Abbey chef have a cook off to see which staff is better.
The movie also provides a brief glimpse of the LGBTQ+ community and how they lived in the early 1900s. Thomas Barrow, the Downton butler, played by Rob James-Collier, is gay and tries to hide it both from the Crawley family and the Downton staff. But when he goes into a bar with gay men, police soon come and one member of the Crawley family finds out that Thomas is gay, creating intrigue and suspense.
I think that the movie did a good job of portraying the LGBTQ+ community in the early 1900s, and I'm happy that they included this in the movie so that viewers can know what the LGBTQ+ community went through at that time and what is still going on.
This movie is serving its purpose with comedy, drama, romance and more. It includes topics like LGBTQ+ which most viewers like me are happy about because it raises awareness. The amount of time taken to make this movie with its intricate details in costumes is amazing. Hopefully, there will be movies like this to come in the near future.