Boys' soccer falls in overtime to Westborough in CMASS quarterfinals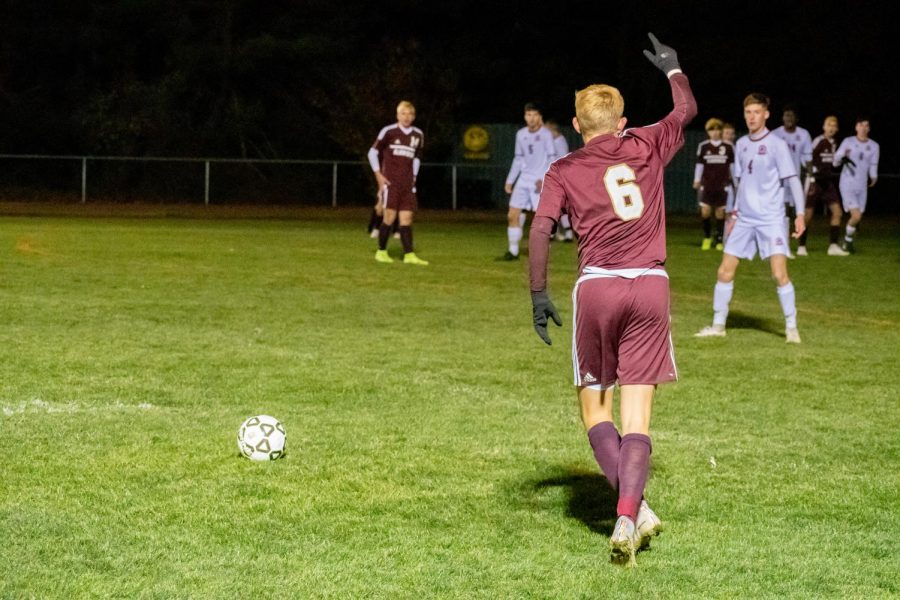 Boys' soccer fell to the Westborough Rangers 2-1 in the CMASS quarterfinals after holding off Westborough until double overtime at Algonquin on Wednesday, Nov. 6.  
Junior Jacob Carulli scored Algonquin's only goal.  Assisted by junior Zack Fier, he helped lead Algonquin to a strong start by scoring a little more than halfway into the 1st half.  Junior captain Luke Osetek feels that the strong start got the whole team excited, but may have also made them overconfident.
Algonquin's defense was very strong throughout the game, especially early on.  Junior captain Nick Alcock and senior Will Smith made a big impact. Goalkeeper and junior captain Brendan McCarthy made some strong saves as well.  
"Our defense has worked extremely hard all year," Alcock said.  "Coming in we lost two very good players but Max [Deschaine] and Will [Smith] stepped up big time.  Carsten [Boloz] and Brendan [McCarthy] are also really important to our defense moving forward."
Younger players also contributed.  Sophomores Ethan Connolly and Max Deschaine helped out significantly on defense.  Sophomore Adarsh Padala made several steals for Algonquin, giving them more opportunities to score.
However, about halfway through the second half, senior Jack Phelps of Westborough tied the game up, 1-1.  
With momentum in their hands, Westborough came close to taking the lead before time expired on multiple occasions.  But Algonquin's defense stood strong.  
After two overtime periods, Westborough scored another goal, winning them the game as they advanced to the CMASS semifinals over Algonquin.  
The Rangers lost to Leominster 3-2 on Monday, Nov. 11. Meanwhile, with 10 of 11 starters returning, Algonquin is looking forward to picking up where they left off next season.
"We anticipate starting from where we left off this year and moving forward," head coach Ken Morin said.  "That's really hard to do in high school, especially in Division 1 schools when you typically have 10-12 seniors leaving, which we don't."
About the Contributors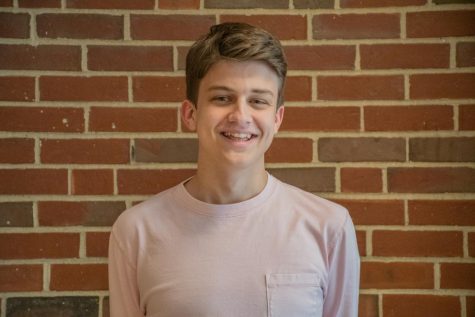 Jonny Ratner, Photo Editor
My name is Jonny Ratner and I am a senior at Algonquin, as well as one of the photo editors of the Harbinger.  I began taking photos for the Harbinger...