European journalists visit for discussion on misinformation in the digital age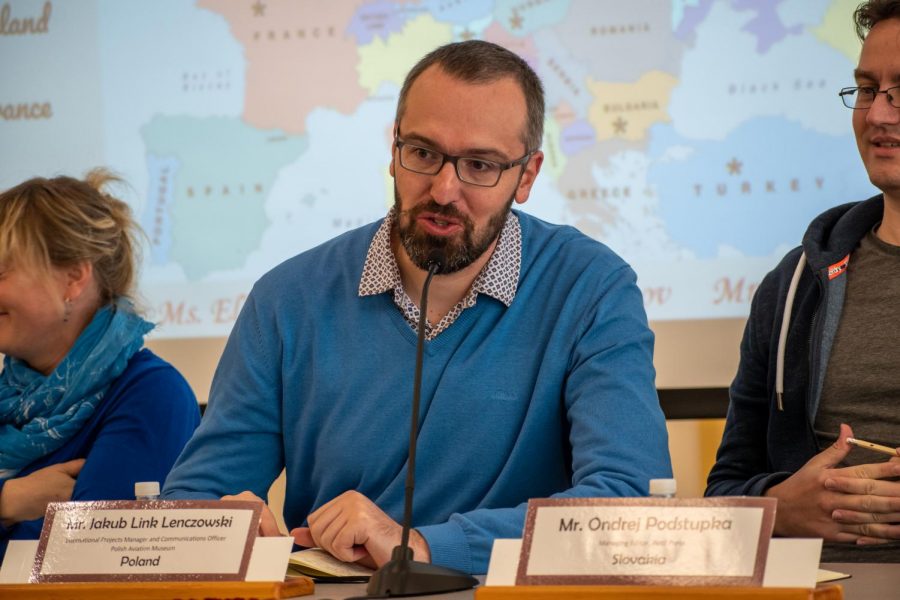 On Nov. 1, journalists from multiple European nations and students engaged in a discussion on misinformation in the media with a focus on social media and politicians. 
This is the third time Algonquin has hosted international journalists who have come to tour the US as a part of the Edward R. Murrow Program. 
Algonquin  participates in this program because they were one of the first schools in the US to implement Checkology, a program created to help students decipher fake news from a multitude of sources, in their curriculum. 
According to Applied Arts and Technology teacher Cathy Griffin, media literacy and the ability to spot fake news is taken very seriously by both the students and faculty of Algonquin.
The first half of the discussion consisted of students asking the journalists questions about how they combat fake news in their own work.
Batuhan Ersun, a Turkish journalist for the Izlemedeyiz Association, explained how he deals with Turkish politicians that tend to lie.
"We don't call their lies lies," Ersun said. "We just say that they are not telling the truth…Because the verb lie can be irritating to some people, especially supporters of that politician or that political party, and I think the best thing that we can do is write our content for everybody, not just a group of political affiliated people."
"I know that they're lying, but we'll just find some other words and make it based on fact," Ersun said. 
Zuzana Ulmanova, a reporter in the Czech Republic, added that work is being done by journalists to offset the biased news created by politicians, like the president and prime minister.
"[Journalists] learn by now that it's not good to scream 'Hey, he's lying 'cause it doesn't help," Ulmanova said. "We try to put stuff in context. We have great investigative journalists…who get back and show the whole story, show the relationship between people and the whole story, so [people] can make their own mind up about it."
However, many of these journalists still face the same fake news issues that are seen in the US.
"I cover migration, and when the President of the United States says that all migrants are rapists and criminals, well it also echoes with some Europeans that believe this and go 'Well he said it, so why shouldn't I believe it?" Maria Alexandra Udrescu, a Belgium reporter on international affairs, said . "'He's the most powerful man in the world.'" 
Lena Lotte Staerk, a German digital journalist, explained that some fake news from the US has found a home with the political right wing of Germany.
"They share a lot of this Breitbart stuff and conspiracy theories," Staerk said. "It's not the main stream in Germany, but you can see that it's populsit or anti-vaccination [articles]. We don't find many German sources about it, so they look at the US [for these articles]."
The journalists were also able to find out what Algonquin students do to check for fake news on social media.
When Matija Stepisnik, Editor-in-Chief of the Slovenian paper Vecer, asked if students ever comment on the news they see on social media, senior Arthur Andreev responded that he would only do so after he felt educated on the issue.
"I think often I take in a lot of information," Andreev said. "I don't necessarily comment on the actual Twitter feed. If I do ever make the comment, it will be on The New York Times website, where I'll read an article [after seeing it on Twitter], learn enough about it and then be able to [comment]."
In the end, both parties walked away learning a little bit more about the importance of journalism in the age of deceiving politicians and propaganda filled social media.
"Politicians will continue to lie, and the good thing is journalists will continue to keep an eye on them and provide the people with the facts and the info that they need to help," Bahaa Milhem, a British TV reporter, said. 
About the Contributors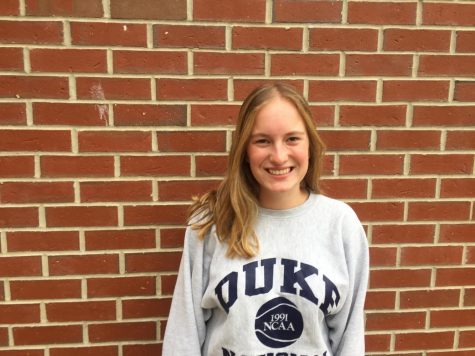 Liza Armstrong, Online Editor
Liza started writing for the paper her freshman year in journalism class after some not so subtle hints from her eighth grade English teacher.  After...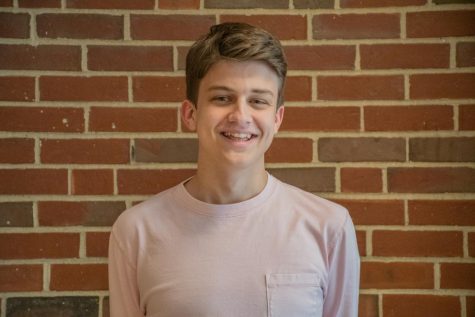 Jonny Ratner, Photo Editor
My name is Jonny Ratner and I am a senior at Algonquin, as well as one of the photo editors of the Harbinger.  I began taking photos for the Harbinger...