Parks goes to unique school for hands on learning in Idaho, Chile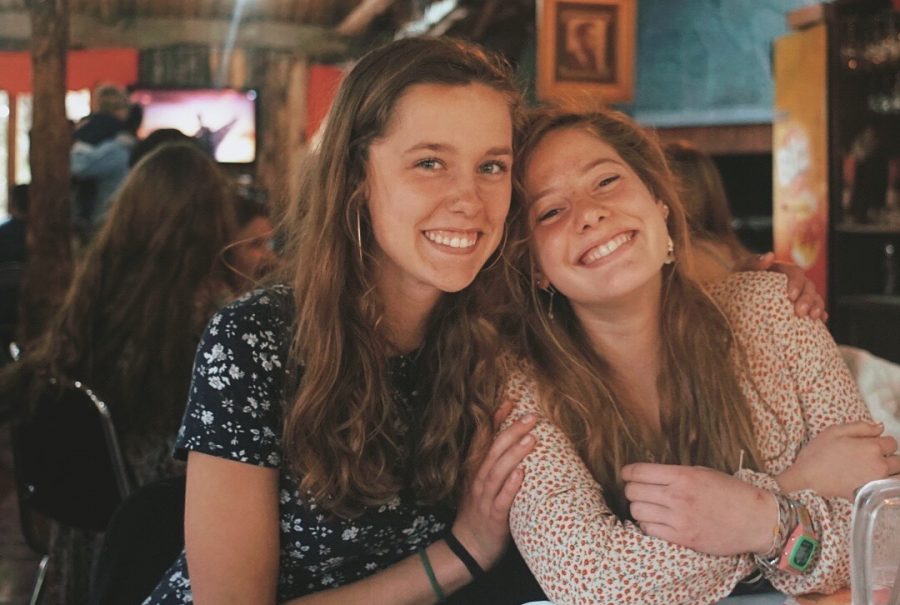 Junior Marley Parks, who loves to travel, spent the second semester of her sophomore year at an experiential school in Idaho, which included a two month trip to Chile to continue the hands-on learning with an even deeper meaning.  
Parks attributes her love of traveling, a major drive towards going to the Alzar School, to her parents.
"[They] always loved traveling," Parks said. "They took us on family vacations, so I got it from them, having been lucky enough to experience [traveling]."
While at the Alzar School in Cascade, Idaho, where students live in yurts and participate in non-traditional classes, Parks had many experiences different from what would be common at Algonquin. 
"In general [the classes were] a lot more hands-on than what we have at Algonquin, but it was super small classes," Parks said. "My math class was five people."
Another big difference Parks noted was the curriculum and class activities.
"A lot of teachers instead of tests [assigned] a lot of projects that would apply the skills [we learned]," Parks said. "For Geometry, we did an architectural drawing of the yurts we were staying in."
The day to day schedule, while at the Idaho location, did not deviate too much from what is experienced at a typical school.  
"You could wake up whatever time you want[ed] but you had to be at the dining hall at 7:30 and mostly we woke up late," Parks said. "…You have an hour after breakfast before classes to finish homework or relax. [Afterward] you start your 50-minute classes… we would end at 4 or 5 o'clock."
Parks also spent two months in southern Chile with teachers and classmates.
"The difference was instead of staying in a yurt we stayed in cabañas which is more like a cabin," Parks said. "You would cook your own breakfast and lunch so you had to manage your time… [The classes were] the same thing but instead of doing Spanish in the classroom we would drive to the town and talk to people." 
When Parks wasn't in class, she would do a variety of things including kayaking day-trips, local cooking lessons, playing soccer or relaxing.
Parks' close friend junior Heather Hodgkins feels that the Alzar School had a great effect on Parks.
"I really admire what she did, choosing to go to a semester school all the way in Idaho knowing no one and having the best experience," Hodgkins said. "It's really inspirational."
Parks feels that this was one of the best experiences of her life, saying "traveling anywhere gives you perspective," Parks said.  "It changes the way you think and helps expand your point of view."