Strong start leads field hockey to first playoff win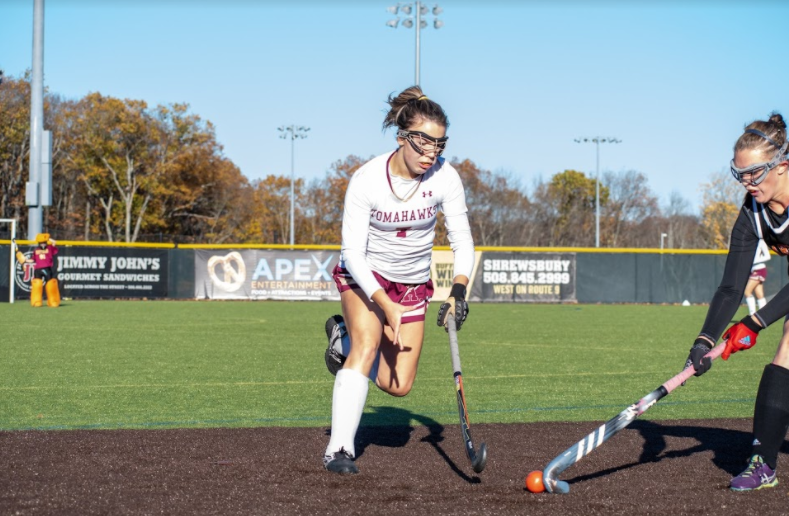 A dominant first half propelled the field hockey team to win their first playoff game this season 3-1 against Marlboro on Friday, Nov. 1.
The team started strong with a 2-0 lead. The first goal was scored by senior Alex Moll with an assist from junior Day Ruffo, and the second goal was scored by Ruffo. 
"[In] the first half, to get the two goals back to back was really nice," head coach Dan Welty said.
Junior captain Macey Poitras-Cote believes that the team's games have started strong all season long.
"We're a very first-half team," Poitras-Cote said. "Starting off really strong made us feel at ease."
The second half was a lot more competitive as senior Jacqueline McKinnon scored a goal for Marlboro to bring the score up to 2-1.  
"Marlboro definitely got a lot of momentum late in the second half and scored their goal," Welty said. 
But Algonquin prevailed and did a great job defensively. The final goal late in the second half scored by freshman Grace Ammon sealed it for the girls. Senior captain and goalie Jordan Manousos believes that this was key for their win.
"I think that the goal in the second half is really what we needed," Manousos said. 
Poitras-Cote credits their win to the team's passion.
"We really wanted it,"  Poitras-Cote said. "All season our goal has been to make it as far as we can in playoffs and be a really successful team. I feel like we're really disciplined." 
Welty praises his team for their continued effort throughout the season. 
"These girls have been so positive all season long and just been waiting and waiting for these tournament games to arrive," Welty said.  "They're just on top of their game right now," Welty said. 
Their next game will be against Wachusett in the semi-finals on Monday, Nov. 4.
About the Contributors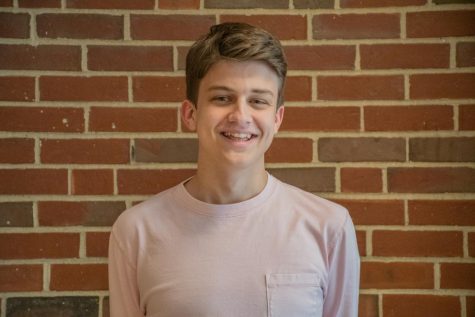 Jonny Ratner, Photo Editor
My name is Jonny Ratner and I am a senior at Algonquin, as well as one of the photo editors of the Harbinger.  I began taking photos for the Harbinger...