Lei makes moves towards victory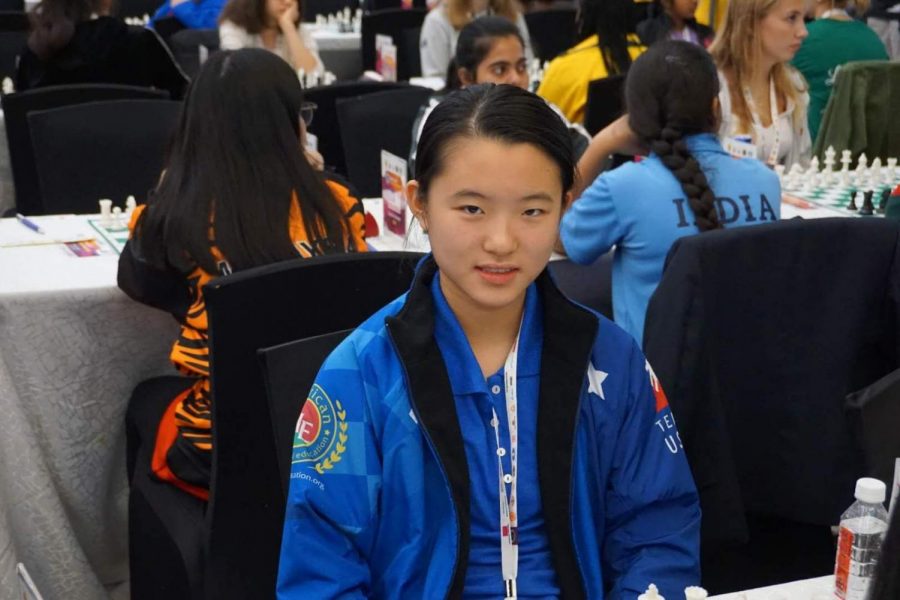 Nationally ranked chess player freshman Amy Lei competed in the World Youth Chess Championship in Mumbai, India, from Oct. 1-13.
After coming in second at the Massachusetts girls' invitational and then competing at two national tournaments this summer, Lei's chess rating qualified her for the international level. Lei had never competed internationally or been to India, so the experience was very exciting for her. She competed in 11 rounds in a section with 70 other girls from 36 different countries. She said that she was so well prepared for the tournament that she didn't feel nervous.
Lei has been playing chess ever since she was 7 years old. It started off as a hobby, but soon became a major part of her life when she started competing.
"My dad taught me how to play chess," Lei said. "I first played in a tournament when I was 10 years old. Right now, I am just continuing to play because I just really love the game, and it's really unique."
Jingmei Yang, Lei's mom, is incredibly proud of how hard Lei has worked to reach this point in her chess career, but notes that it is more important that her daughter is enjoying herself.
"At first we didn't think too much about tournaments, she was just having fun," Yang said. "I think that is the most important thing about any activity. Before you really get too serious you have to think it's fun to play."
Lei explained that each chess player has a rating that is calculated by adding a certain number of points every time they win a match at a tournament, or subtracting if they lose. The highest possible rating is over 3000, but the highest in Lei's division is currently 2134. Lei's rating right now is 1754, making her the seventh-best female chess player in the United States for her age group.
Lei remembers one tournament, the First Boston Elite Invitational on April 8, 2018 as a breakthrough moment.
"I went to a tournament, and my chess rating hadn't been going up for a while," Lei said. "It was staying in place at 1500. It finally jumped to 1600, so that was a really special tournament for me. It wasn't a big tournament, but for me, it was because my rating started going up after that and it was kind of like a turning point."
Since then Lei has been working with a chess coach who she feels is a main reason she was able to reach the international level.
According to Yang, Lei has had to study chess for hours every day in addition to attending tournaments on the weekends and balancing schoolwork.
"She is so brave to take on this chess journey because it's not easy," Yang said.
Lei has found that playing chess helps her in other areas of life, such as how she is able to deal with failure.
"Chess games can be played for over five hours, so it can be really upsetting to finally lose it from one fatal move, but those have to be dealt with," Lei said.
Lei believes that there is much more to chess than most people assume.
"When people are playing they might sacrifice a piece not because objectively it's good but because it puts psychological pressure on their opponent," Lei said. " It's a game of many aspects, not just a brain game."