Girls' cross country beats Leominster with varsity absence
Hang on for a minute...we're trying to find some more stories you might like.
Running without their top 12, girls' cross country was able to come out on top against Leominster 21-40 in their last home meet on Sept. 24.  Because of the missing runners, many new racers came in the top seven. 
Senior Julia Kardos breezed past teammates and opponents alike to secure her first win with a time of 21:49. 
"I love running with my teammates, but it was cool to be up in front doing my own pace, so it was a cool experience," Kardos said. 
Kardos was followed by sophomores Caroline Freeman and Hayley Norton in third and fourth places  respectively. Top five for Algonquin was rounded out by juniors Jenny Lambert (sixth place) and Anni Garden (seventh place).
Freeman's third place came after a fight for second place with Leominster's Kenzie Cumming. , Freeman, who closed the originally large gap throughout the whole race, could not surpass her on her final sprint.
"It was tiring and I got a cramp at the end," Freeman said "…I almost beat that last girl, but it was just too much distance."
Coach Patrick Galvin explained that top runners did not compete because they had invitationals this past weekend and the Ocean State Invitational this weekend, therefore he wanted to give these girls a rest.
Even though the normal varsity was not running, Galvin was proud to see other runners step up.
"Today they had an opportunity, and those girls took advantage of it," Galvin said. "They ran solid times."
Galvin was particularly proud of Freeman and Norton, who were able to beat out Leominster's Elena Bousquet.
'[They] were competitive in the second half of the race and chased down a Leominster girl that was in front of them for most of the race.They were able to have the opportunity to shine."
Junior Shannon Judge, who sat out of the meet, enjoyed getting to watch different teammates score points.
"I honestly really love watching the team," Judge said. "I love cheering all the girls on."
With this home win, the team goes into a stretch of away meets 2-1, although they will be facing both Shrewsbury and Wachusett away, and according to Galvin, they are the team's toughest competitors.
"We just need to continue to build up momentum throughout the season," Galvin said."We just need to carry our good vibes and good momentum."
About the Contributors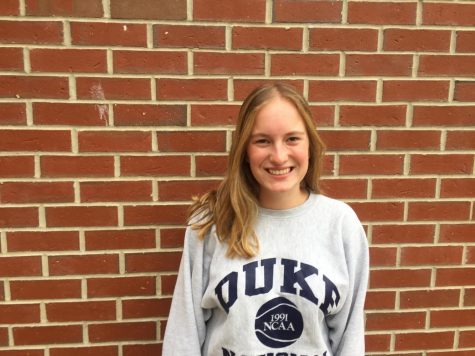 Liza Armstrong, Online Editor
Liza started writing for the paper her freshman year in journalism class after some not so subtle hints from her eighth grade English teacher.  After...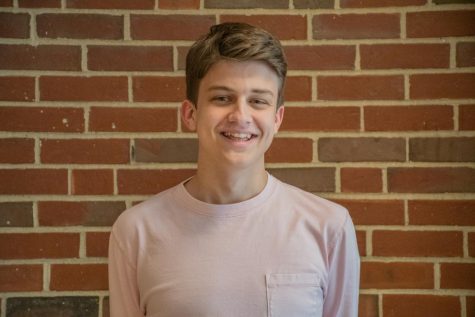 Jonny Ratner, Photo Editor
My name is Jonny Ratner and I am a senior at Algonquin, as well as one of the photo editors of the Harbinger.  I began taking photos for the Harbinger...