Senior Thursday: Joe Zhang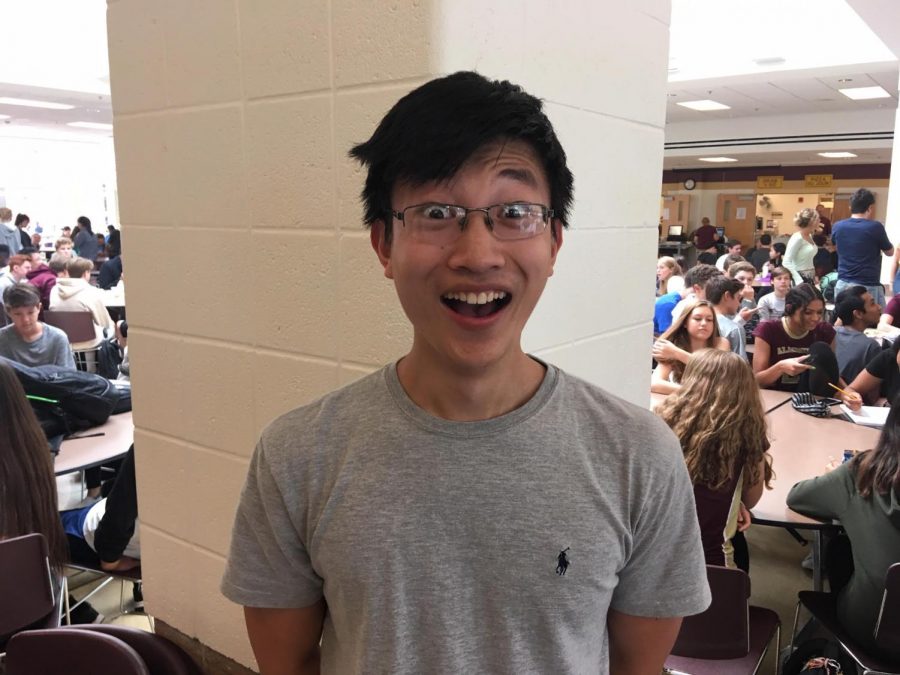 What's the best place you've traveled to? 
"China."
Hot dogs or Hamburgers?
"Hot dogs definitely, because, one time, I had nothing but hot dogs for breakfast for an entire week."
What is your best school subject?
"English and economics."
What was your favorite memory this summer?
"Working in an office every single day."
What is your favorite pizza topping?
"Jalapeño peppers."