REVIEW: Yung Pinch provides perfect summer tracks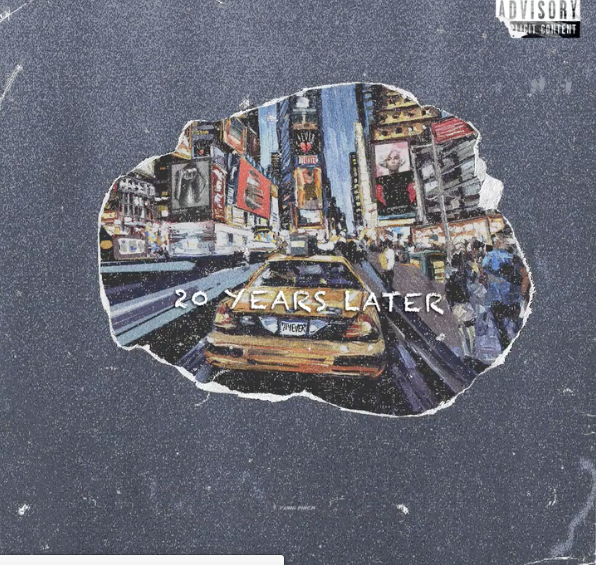 Yung Pinch's album "4EVERFRIDAY SZN TWO" the album to listen to with the cold weather winding down and the sun coming out. The tape presents twelve songs that are all worth listening to and will get the spirits up of any listener.
You may have not heard of the up-and-coming rapper Yung Pinch, but if you have, it is probably through one of his hits such as "Rock With Us," which has gained almost 10 million views on YouTube. He has also appeared on the songs "I Know You" and "Nightmares" with popular rapper Lil Skies.
Yung Pinch was born and raised in California, and it shows in his music, as he has that very relaxed and beachy vibe. He is not your typical "soundcloud rapper," most of his music involves him singing over more relaxing beats.
His album "4EVERFRIDAY SZN TWO" should be mixed into your summer playlist as  you could sit back and relax to at the beach or by the pool.That beach vibe isn't the only style Yung Pinch brings to the tape though. On a few of his songs, "Insecure," "The Navy" and "Lion," Pinch starts them off slow, but when the beat hits, Pinch gets into it. He keeps his same style, but puts a little something extra into his flow. The songs will start off slow with only a couple instruments playing in the background while he'll softly sing. Then the full beat will hit at once, and Pinch will start rapping and singing while the beat is banging in the background.
This isn't just a one man show from Pinch. He features a wide variety of other artists, big and small. All of these artists seem to feed off each other's energy, creating a great flow to the songs. The biggest and most notable feature is on the song "Big Checks" featuring YG, whose albums "My Krazy Life" went platinum and "Stay Dangerous" going gold.
Rappers Thouxanbanfauni and Guapdad 4000 appear on the song "Insecure." These two, even though lesser known, work very well with Pinch on one of the album's highest energy songs.
The album also has 03 Greedo featured on the song "Wake Up." The 03 Greedo and Yung Pinch combination works very well as the two are able to match each other's energy, creating a song that is relaxing yet up tempo.
I would rate this album a 4 out of 5. Even though Yung Pinch has a big fan base (over 3 million monthly Spotify listeners), I feel this album could push him into a bigger stardom. None of the album's songs disappoint and they could be mixed into almost any type of playlist or any environment. I would highly recommend giving the album a play and watch out because Yung Pinch is an artist you could be hearing about more, very soon.