REVIEW: 'At Folsom Prison' crosses many genres, successfully portrays Cash's rough image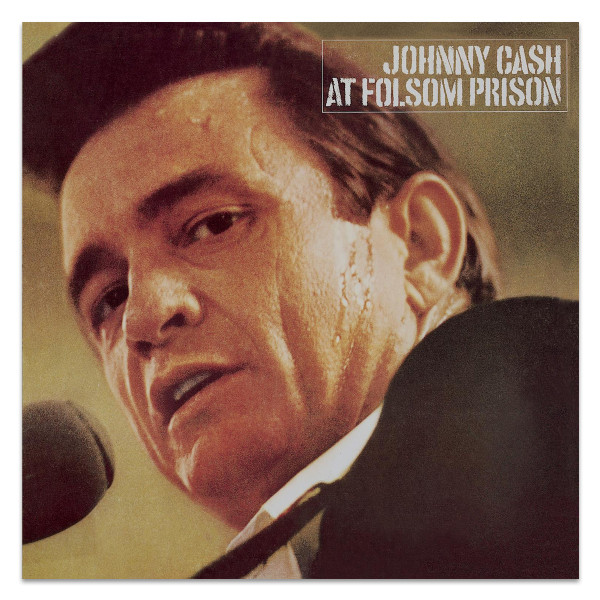 Johnny Cash: if you don't know his name, you should. As a singer-songwriter, Cash sold more than 90 million albums worldwide, for a multitude of genres from 1955 to 2000. His album "At Folsom Prison" is a great place to start for those not familiar with him. It has a mix of so many genres there is something for everyone.
Cash has collaborated with many artists including Willie Nelson, Waylon Jennings and Kris Kristofferson. In addition to receiving 11 Grammys, Cash has been inducted into the Rock and Roll and Country Music Hall of Fame His life was even the subject of the 2005 Oscar-nominated film "Walk the Line."
Cash's 1968 live album "At Folsom Prison" made him an icon to many: from country fans who were lost, to rock fans, folk fans and people who opposed social norms. Despite a year of turmoil for Cash, involving drugs, alcohol and a rocky marriage, the musician was plain-spoken and trustworthy, which people loved.
The album was recorded during a concert for the inmates inside Folsom Prison in California. Once released, it went platinum and emphasized his outlaw image because of the country-folk sound with a jailbird song influence.
The chart-topping song "Folsom Prison Blues" combines train song and prison song styles of folk. It is filled with the twang of an acoustic guitar and the ups and downs of his calming baritone voice, much like the rest of Cash's songs. Although the baseline is upbeat, the lyrics are quite melancholy. The line "I shot a man in Reno, just to watch him die" captures the true essence of prison music. In an interview, Cash said he sat thinking of lyrics and thought of the worst crime committed to be in jail for. Many have assumed he has done time because of this line and his often rough exterior, but the reality is he was arrested for picking flowers on a stranger's lawn and that's the extent of it.
Another song, "Cocaine Blues," only reinforces his outlaw image. It is a western swing song written by T.J. "Red" Arnall. The song showcases Cash's higher range, which is out of his usual low base sound. The beauty and magic of this live recording is in its imperfections: his voice cracks occasionally and sometimes he laughs while singing some of his more amusing lyrics. He has a way of making a depressing subject such as doing drugs and murder sound like an entertaining and upbeat story. His live audience clearly connected because in the background are the sounds of the inmates cheering. Although amplified for the album, they add to the choice phrases Cash makes.
With a voice like his and so many albums it's hard for any of his work to become irrelevant, especially today with Bro Country on the rise. Bro Country's mixture of hip hop, rock and electronica with a definite country flare that can be heard almost everywhere. Most of these songs got their roots from country and Johnny Cash can be considered one of the founding fathers of country music. Although "At Folsom Prison" has some slower sad songs, it is an album worth playing in  with your windows down on a sunny day. The album has something for every mood.