Senior Reflection: Exploring the arts can foster passion, act as safe haven during high school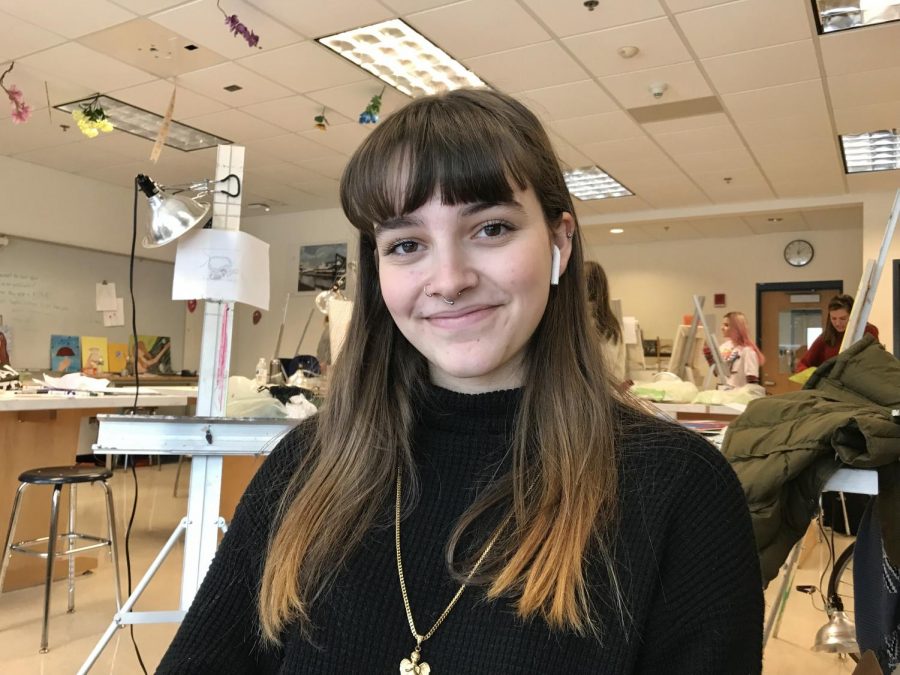 Some people say high school is the greatest four years of their lives…I can't say the same for my experience. As an anxious person by nature, seven classes a day and six and a half hours of straight work was definitely not my cup of tea. I had to numb myself to it somehow, and I did that through creating a colorful world of art and fashion that acted as a sanctuary for me.
I have always shown interest in art; from the time I was three I've had a sketchbook and colored pencils in hand anywhere I go. However, it wasn't until my freshman year art class that I realized how much I truly adore making art. Walking into art class every morning made my anxiety dissipate as I could focus and be creative with my ideas in a way no other class offered, giving me an immense feeling of freedom. Whether it be color, texture, shapes or patterns, all are things I use to express my pain visually, taking such pride in each careful stroke of my pencil or paintbrush.
As my love for fine arts grew, so did my interest in fashion. I came to the realization that fashion isn't just clothes, it's the process of putting pieces together to create one giant walking artwork. My closet grew quickly with wacky colors and oversized apparel as I learned the skill of composing unique outfits, wearing them becoming the sole reason I could get up in the morning.
Over the years, fashion has led me to become extremely in tune to my emotions and how I visually express them which is a very helpful skill. Darker tones of black and grays are a tell tale sign of a piece made when my frame of mind was in a more negative place. But most of the time, my paintings and outfits contain variations of red, the color that I feel most represents my anxiety.
Discovering my absolute infatuation with the arts and fashion was a major turning point in my life and school career. Not only is it a form of therapy to me, but it has also led me to the next chapter of my life which is becoming a fashion design major at my dream college, Massachusetts College of Art and Design.
Although I'm not particularly upset to be saying goodbye to Algonquin, I am sad to be saying goodbye to my close friends and teachers I've met through the art program here. These art classes sparked my passion and gave me a pathway to finding my true self, and I hope that my peers have found this feeling as well. I don't know where or who I'd be if I hadn't discovered art during high school, it has led me to where I am today and I cannot be more grateful for that.