PODCAST: The one that's all about "Me!"
Welcome to Off the Record with M&M! Mariam and Maria are two friends who love all things celebrity gossip, romcoms, and the Royals. In a world of polarizing opinions, they're here to be your one-stop destination for all the latest light-hearted news you need to know. Completely unscripted, join them for a fun conversation. From the latest Kardashian scandals to the Bachelor, they do it all.
Part 1: Taylor Swift had fans on edge as she released her newest song and music video at midnight, this coming almost two years after her last release. In this segment, we do an in-depth analysis of her Swift's new song "Me!" and her metamorphosis into the singer and celebrity she is today. 
Part 2:Prince Louis turns one, and the new Royal baby is still not here! When will Prince Harry and Meghan Markle's first child be born?  1
Part 3: We update you on recent celebrity breakups, and recall that moment in history (not too long ago) when all the Hollywood "it" couples were announcing their separations. 
Listen to our other podcasts on https://anchor.fm/offtherecordmm or on Spotify.
About the Writer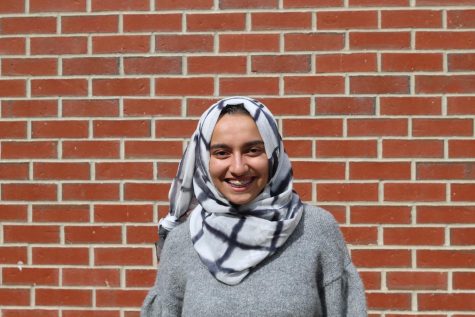 Mariam Ibrahimi, Assistant Online Editor
Mariam began writing for The Harbinger after taking journalism her freshman year. She became the Assistant Online Editor her junior year, and runs the...