Girls' tennis crushes Marlborough, remains undefeated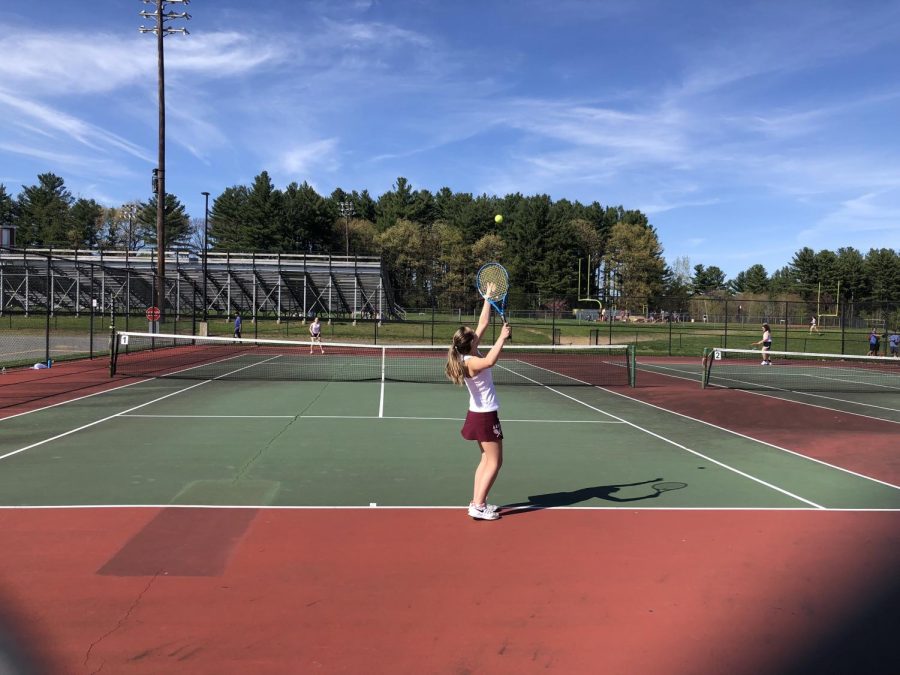 With exceptional skills and teamwork, the girls' tennis team pulled off a 5-0 shutout against the Marlborough Panthers on Monday, May 6.
The team entered the game with a 4-0 record and was able to continue their undefeated streak by winning all their matches.
"I thought my players did a great job today," coach Julie Doyle said. "We work hard during practice, talking about strategy, how to set up the points and how to play against different opponents."
In the first singles match, freshman Olivia Almy defeated her opponent 6-0 in both sets, using a powerful, consistent swing that kept her up the entire match.
"I feel my best when I'm winning, and my favorite tennis shot is my serve because if it's good enough, then I don't have to play the rest of the point," Almy said.
Doyle was impressed with the teamwork of her doubles players.
"The doubles teams work really [well] together communicating, setting up points and working on the skills that we've tried to teach them at practice," Doyle said.
Senior captain Elaine Cho and senior Anna Hoskins dominated in the first doubles match with a 2-0 win; both players executed strong, steady swings throughout the match.
"They weren't the best team, and it was hard to start rallies so we weren't playing at maximum intensity, but we had some good consistent shots," Cho said.
Assistant coach Talia Gilfix believes her players adapt well on the court, a skill that was helpful against Marlborough.
"I think sometimes if you start the match and it's not going as you'd hoped, it's really important to talk about what's happening and adjust style of play," Gilfix said.
Sophomores Grace Nyberg and Kyla Pelham competed in the second doubles match. The teams split sets 1-1, so they settled the score by playing a tiebreaker to ten points. With good defense, Nyberg and Pelham managed to pull away with a 10-5 win.
Due to a delay, second singles player sophomore Yasmin Lee played a "pro set" consisting of one set with eight games instead of multiple sets of six games; Lee clinched an 8-0 win against her competitor.
Senior Tyler Potter beat her opponent in the third singles match.
After the game's  outcome, Doyle was proud of her players and hopeful for the team's future.
"We are thrilled that we are undefeated, but we like to just take one match at a time," Doyle said. "Based on how we've done so far, we're optimistic that we will continue to have a good season."
About the Contributors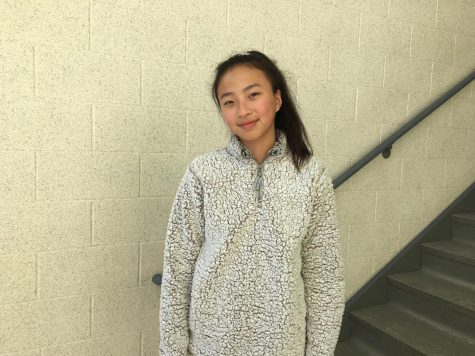 Melissa Dai, News Editor
Melissa joined the Harbinger near the end of her freshman year as an Assistant News Editor. She has quickly grown to love the student-run newspaper because...