Senior Thursday: Angela DiMauro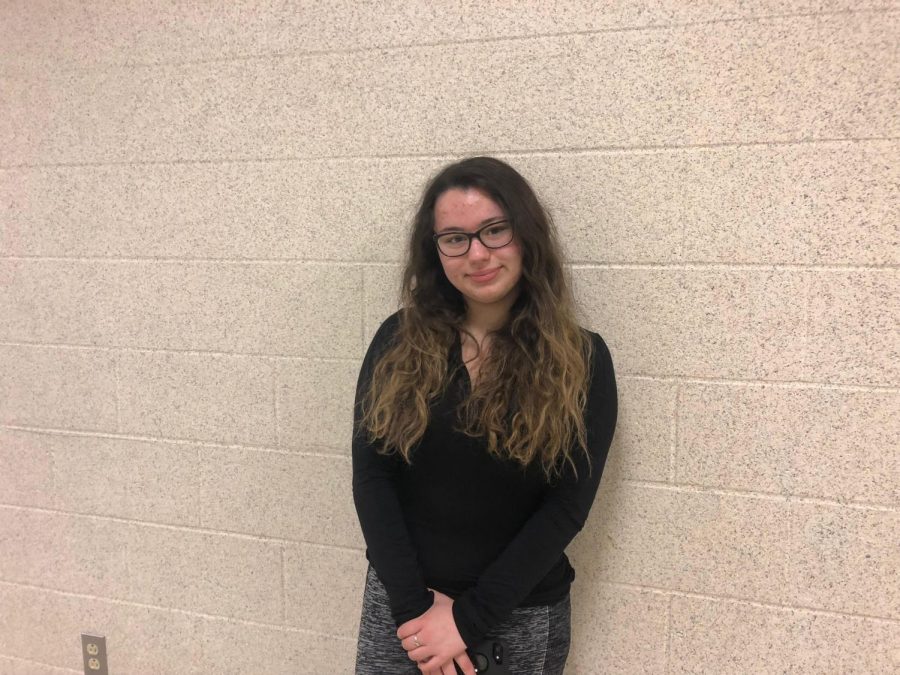 What is your favourite song?
"I have two.  Chasing Cars by Snow Patrol and Just a Kiss by Lady Antebellum.  I'm a country nerd.  I have a problem… I listen to country music 24/7 because I'm at the barn 24/7."
Do you like muffins?
"Sometimes.  Muffins are like they're the ugly duckling of pastries.  Sometimes they taste like cardboard, and sometimes they're actually good."
What's your favourite thing to do after school?
"I have a lot of homework but when I don't have homework, I like to ride my horses."
Thoughts on the metric system?
"The United States just wanted to be different, so we have the imperial system, while the rest of the world has the metric system, which makes more sense because we do everything in base ten anyway."
What is your proudest accomplishment?
"I was Massachusetts Horsemen's Council Year-End Children's Equitation Champion in 2016.  That basically means that I accrued the most points in the children's division, which is under 18."