Algonquin alumna Decker returns to coach girls' lacrosse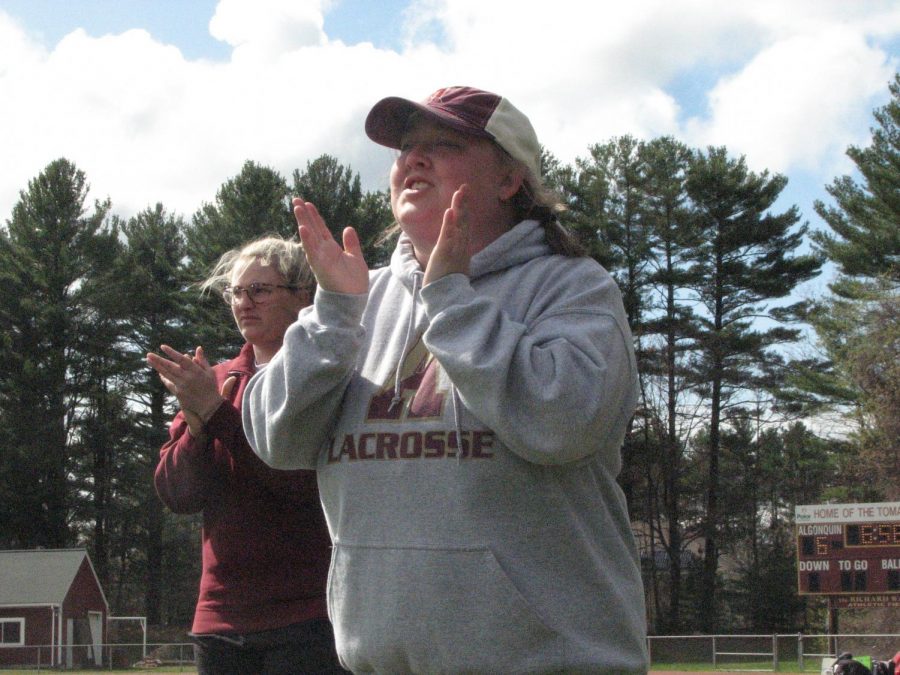 The girls' lacrosse team is returning to the season with a new coach by their side, Algonquin alumna Emma Decker.
An Algonquin lacrosse player from 2009 to 2013, Decker, who played at Regis College and most recently coached at Holliston High, rushed at the chance to coach for the team.
"When I heard that the Algonquin coach wouldn't be returning for the 2019 season, I knew immediately that I wanted to apply for the job," Decker said. "I am so grateful for the opportunity to be back at the school where I truly fell in love with the game of lacrosse."
Senior captains Erin Blake, Grace Rousseau and Kate Sullivan were a part of the interview process, and they were really looking for someone who knew their craft and had a long experience with lacrosse.
"We also wanted a coach that has been involved with the game for a long time and knew how to get the job done," Blake said. "We chose Emma because she has a lot of history with lacrosse and she impressed us with her knowledge of the game."
"Algonquin is also her alma mater and she knows exactly what it is like to be in our position," Rousseau said.
Decker had a successful high school and collegiate lacrosse experience as a goalie for her teams.
"My senior year at Algonquin, we ended up going 17-1 during the regular season and won the Central Mass Championship versus Westboro," Decker said. "We then went onto the state playoffs and ultimately lost in the State Finals versus Westwood. Then I went on to play and start all four years at Regis College in Weston, Massachusetts. While there, we won the New England Collegiate Conference all four years."
Decker spent her years after college coaching for the CMASS club team and was the head varsity coach of Holliston High School for two years.
Decker hopes to bring her own perspective to the game for the girls.
"I think that I bring my own lacrosse IQ to the table, especially being a goalie for eight years, so I'm able to help a team learn different ideas from that point of view, which can be a unique view of the game," Decker said.
With her new position, Decker hopes to change the course of the program.
"One thing my coaching staff and I are really trying to promote is program cohesiveness…I think the dynamic of the team can truly be seen on the field," Decker said. "Most of the girls have been playing together for at least two or three years. This translates so well on the field because they have gotten to know each other and each others' skill and can almost predict what their teammates' next move is going to be. It's something really special that can really change a team's game for the better."
"Emma showed us that she wanted the bond to be there on and off the field, which has always been a huge part of our team," Sullivan said.
With a record of 4-2-0 as of April 22, the team is adjusting quickly to Decker's coaching style.
"Emma lets us be more independently focused, which allows for our team to figure things out as one unit," Rousseau said. "She also does a good job using the mistakes or flaws she picks up on in previous games and helps us learn from it so we can fix the issue when facing upcoming opponents."
"She does a great job with really listening to what the players experience on the field, then giving input on how we can better ourselves as a team," Sullivan said. "She makes it very easy to talk openly as a team before and after games or during practice, which is very helpful to be the best team we can be."
According to Rousseau, the new coach is not disrupting the team's cohesiveness: the team's dynamic is stronger than ever.
"I can honestly say our team chemistry didn't change and we're still the same family we have always been, with just some new members," Rousseau said. "I think the coaches being young helps to create a certain bond and draw that connection that allows us to support one another perfectly."
About the Contributors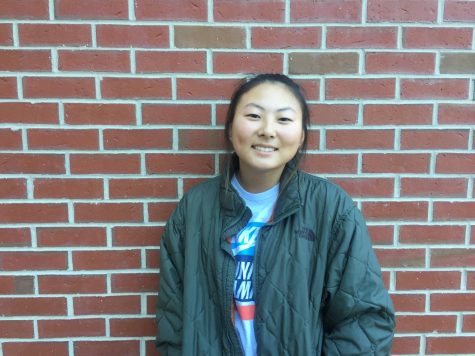 Darby Kim, Sports Editor
Darby started writing for The Harbinger in journalism freshman year. She became the assistant sports editor end of freshman year, and now she is currently...