Faculty Friday: Brian Calnan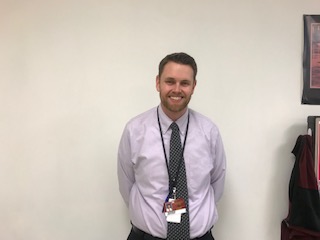 What's a language that isn't taught at Algonquin that should be?
"Mandarin because it has a large collection of people that speak it and would help connect people more across the globe."
What would your job be if you weren't teaching?
"I'd like to work for any type of sports team doing some combination of broadcasting or analytics."
What's your prediction for the NBA Finals?
"I think the Warriors beat the Raptors in five games."
What was your favorite subject in school?
"Math because I was really good at it and I liked how there could be puzzles for me to figure out."
What's your favorite place that you've traveled to?
"Ireland, because I went with my parents, wife and in-laws and we toured the whole country and I felt a family connection while I was there."