PODCAST: The one where we can't keep up
Welcome to Off the Record with M&M! Mariam and Maria are two friends who love all things celebrity gossip, romcoms, and the Royals. In a world of polarizing opinions, they're here to be your one-stop destination for all the latest light-hearted news you need to know. Completely unscripted, join them for a fun conversation. From the latest Kardashian scandals to the Bachelor, they do it all.
Part 1: When this news broke, anyone and everyone knew about it. Jordyn Woods is Kylie Jenner's longtime best friend, and when she was allegedly caught with Khloe Kardashian's baby daddy, Tristan Thompson, we were really shook. We have a lot of opinions about this situation, so join us while we break down what happened: from the Kardashian- Jenners' reactions to what we think is next for Kylie and Jordyn's friendship. We all want to know: what happens now?
Part 2: The Grammys and the Oscars are the long-awaited prestigious awards of the year. Alicia Keys hosted this year's Grammy Awards which featured her playing two pianos at once and a surprise from Michelle Obama (we're not mad about that). What more could you want? The Oscars brought us the performance that we all needed but exceeded our expectations. Lady Gaga and Bradley Cooper took the cake with an emotional and passionate live performance of "Shallow," featured in the movie "A Star Is Born."
To read more about the 2019 Grammy Awards, check out our recap including our favorite outfits of the night and the top best moments here.
Part 3: ABC's The Bachelor keeps showing us promos for Colton Underwood jumping a fence, but what really happened? As we anxiously wait for the finale episodes and for Colton's jump, we're talking all about season 23. Who are the villains, who is the winner, and who is the next Bachelorette?
Listen to our other podcasts on https://anchor.fm/offtherecordmm or on Spotify.
About the Writer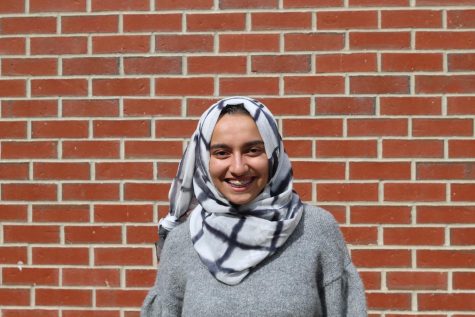 Mariam Ibrahimi, Assistant Online Editor
Mariam began writing for The Harbinger after taking journalism her freshman year. She became the Assistant Online Editor her junior year, and runs the...