Unified basketball recognized for inclusivity at the state, national level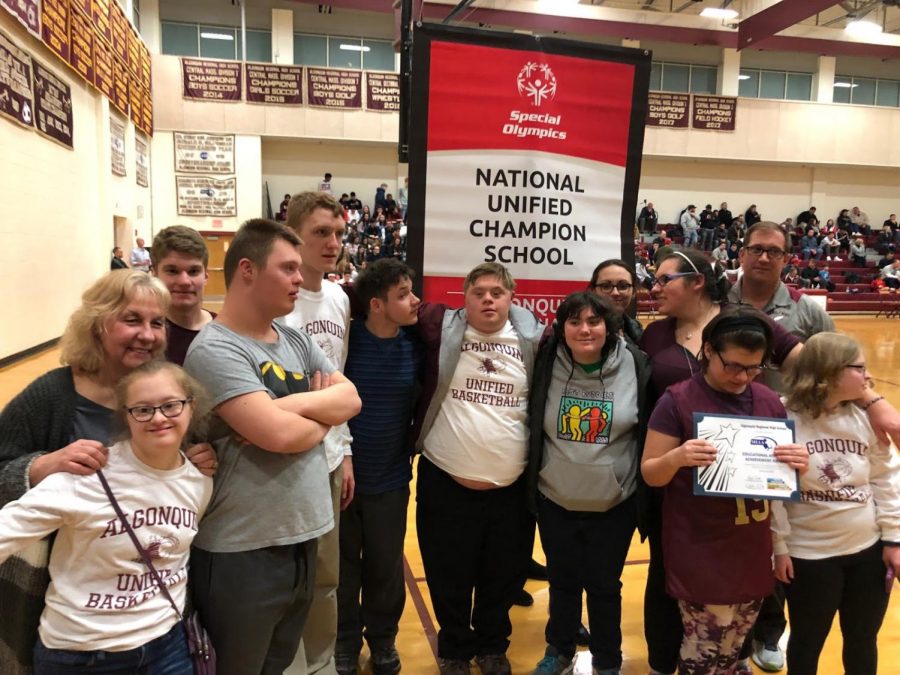 The unified basketball team received two awards this past season, earning recognition at both the state and national level.
The team won the MIAA Educational Athletics Achievement Award for Community Service and was recognized, along with the unified track team, when Algonquin was named a National Banner School by Special Olympics US. Both awards were presented during halftime at the varsity boys' basketball game on Feb. 8.
"It was pretty cool, especially when you're not expecting anything" unified basketball coach Zbigniewa Giegucz said. "You're doing it because you love doing it, and all of sudden, for the school to get recognized for something that we did, I think was awesome."
According to Giegucz, winning the MIAA Educational Athletics Achievement Award for Community Service was due in large part to the Jamboree event which the team has volunteered to host for the past two years.
The event invites seven other schools from across the state to participate in four hours of playoff games.
"[The Jamboree] spreads the word a lot," senior captain Julie Edson said. "It gets people in the community to be able to come out and support all the teams… It's really just about bringing everyone together."
Several groups at Algonquin, including Best Buddies, DECA, and the Nutrition and Culinary Arts classes, are involved in the Jamboree, giving the event a greater sense of community. Other sports teams also attend and cheer on unified basketball.
"I love to see the different kids coming in," Giegucz said.
Ultimately, the Jamboree serves as a reflection of the team's goal for inclusivity.
"It's really cool to have [the Jamboree] at our school," Edson said. "…It shows how inclusive everybody here is. All of us can come together no matter who you are and just play basketball and have fun."
The team, as part of the unified program, also received commendation when Algonquin was recognized as a National Banner School.
"[Being named a National Banner School] recognized unified basketball and unified track for how inclusive we are with everybody no matter if you have a disability or not," postgraduate captain Kaleigh Barker said. "We include everybody no matter their skill."
Winning these awards holds a lot of significance for the team.
"Just to receive any type of notoriety or award for any reason is always a really nice feeling," assistant coach Alex Silva said.
About the Contributor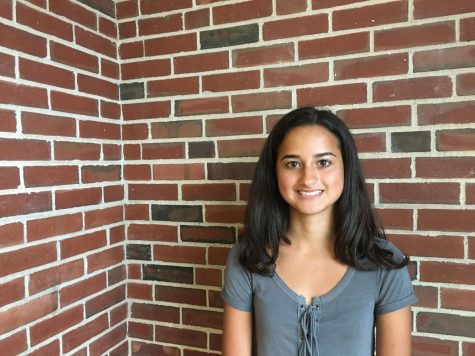 Gabriela Paz-Soldan, Editor-in-Chief
Gabriela started writing for the Harbinger at the beginning of her sophomore year through Journalism class. She is currently Editor-in-Chief.