Faculty Friday: Deborah Saltzman
Hang on for a minute...we're trying to find some more stories you might like.
What are you most looking forward to as the year progresses?
"I like to see how my students enlarge their perspective of things."
At what time do you usually wake up on a school day?
"5:20"
What is the best book you have read recently?
"I teach a memoir class and one of my favorites is a memoir about a Korean girl who gets adopted by a white family. It's called 'All You Can Ever Know' by Nicole Chung."
What's your favorite store to shop at?
"The New Hampshire League of Craftsmen. It's like a craft gallery where I can buy earrings and pottery."
Are you a morning person or night person?
"Both. I'm cheery in the morning and I stay up late."

About the Contributors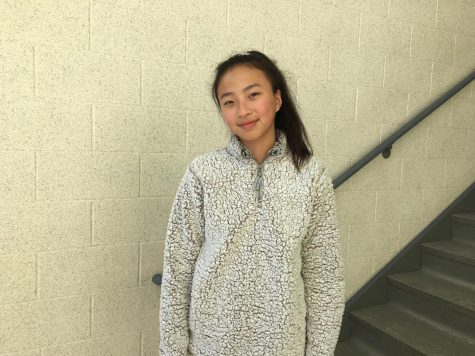 Melissa Dai, Assistant News Editor
Melissa joined the Harbinger near the end of her freshman year as an Assistant News Editor. She has quickly grown to love the student-run newspaper because...