Through practice, passion freshman provides musical talents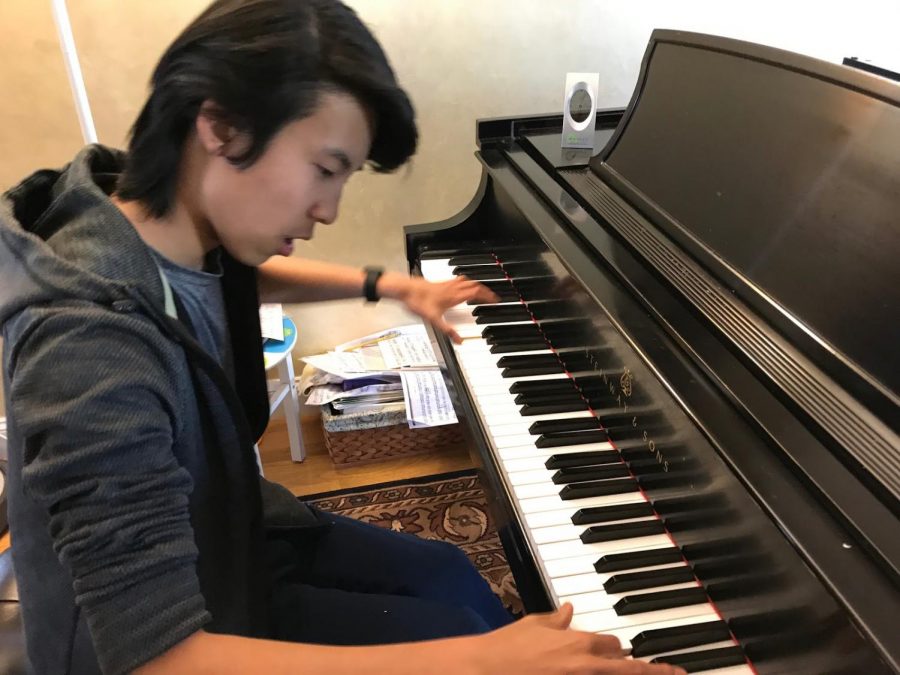 Leading first violin player in ARHS orchestra freshman Justin Wang has been playing multiple instruments for ten years and competes in regional competitions.
Wang has won piano competitions such as the Massachusetts Music Teachers Association Baystate competition at Boston. He also reached the regional level of the Music Teachers National Association National competition, representing the state of Massachusetts.
One of the songs that he played for the competition was the third movement of Beethoven's Sonata No. 26.
"The Sonata tells a story about the departure and return of one of Beethoven's close friends," Wang said. "The Third Movement is the finale, and is filled with the rejoice of seeing someone after a long absence. Running passages exhibit the composer's emotion throughout the work. It's really a happy and celebratory piece."
Wang has played the violin since he was 9 and piano since he was 5.
"Once I got exposed [to the piano], I fell in love," Wang said. "It's a similar story for the violin too. Music is a different world for me. It's one where I can be free without the restrictions of everyday life. It's so spirit-raising, uplifting…That's what I love."
Ranked directly below the conductor, Wang is currently the leading first violin player in the school orchestra. The past month, amid fierce competition, he was accepted into the All State orchestra along with four other ARHS performers.
At the districts audition for All State orchestra, Wang was chosen along with twenty other musicians from a group of a hundred violinists.
"He sat and played with us without reservation, which is also outstanding, without hesitation," fine and performing arts teacher Amy Collins said. "He played Mendelssohn I think it was, [a German composer], something extremely challenging, and it was like it was nothing for him. He was happy to share, and played wonderfully. I knew from that day on, that piano was really his instrument. And if he hadn't shared that, I wouldn't have known that because he's so modest."
Wang is currently practicing several songs for piano and violin, most notably the "Prokofiev Piano Sonata No. 2," an extremely difficult piece which requires agility and mental endurance.
Although Wang has to juggle his school and extracurricular workload, he is still motivated to practice.
"The more you work, the better your final product is," Wang said. "The willingness of wanting to be successful at this fuels my dedication."
For Wang, music is what brings him joy.
"Follow what your passion is," Wang said. "Find happiness in your music."