RECIPE: Pesto pasta
Pesto Pasta Recipe
Makes about 6 servings
Ingredients
16 oz box of pasta
2 ½ cups of fresh basil  
2 cloves of garlic
¼ cups of parmesan cheese
1/3 to a 1/2 cup of olive oil
Kosher salt and pepper to taste
1 tbsp of pine nuts
Directions
Step 1: Break the basil leaves off the plant. Using a colander, rinse the leaves until they have been washed. Pat them dry with a paper towel. Put the dried basil leaves into your food processor.
(Note: If you do not have a food processor, you can use a blender.)
Step 2: Throw in the garlic cloves, salt, pepper, pine nuts and parmesan in the food processor with the leaves. Pour the olive oil over the other ingredients, and pulse the food processor for one minute or until smooth. If the mixture is still very chunky and thick, add more oil as needed.
Step 3: In a medium pan, boil water for the pasta. Follow the directions on the box. Generally, pasta should boil on medium heat for 10-15 minutes for al dente and 20-25 for softer pasta. It depends on your preference. Any pasta works, we used Gemelli pasta.
Step 4: Once the pasta is boiled to your desire, save ¼ cup of the pasta water and set it aside. Drain the rest of the water using a colander.
Step 5: In a large pan, heat a tablespoon of olive oil on low heat and put in the drained pasta. Gradually, pour in the pesto, a little bit at a time. With each pour, use a spatula or wooden spoon to saute the pasta and pesto. Allow for the pasta to be coated with the pesto completely. Pour in the pasta water in small increments as well. Continue, until all the pesto has been poured in. If the pasta is getting too watery, do not pour in any more water.
Step 6: Top the pasta with parmesan cheese, and serve it in a dish. You can top it off with more parmesan cheese and fresh basil if you'd like. Enjoy!
About the Contributors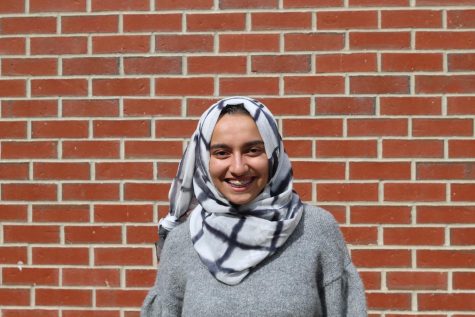 Mariam Ibrahimi, Assistant Online Editor
Mariam began writing for The Harbinger after taking journalism her freshman year. She became the Assistant Online Editor her junior year, and runs the...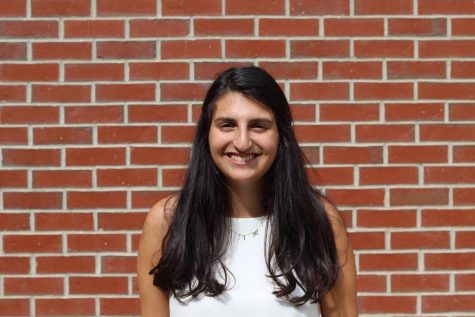 Maria Tand, Photo Editor
Maria started writing for the Harbinger in her junior year while taking journalism. She then became an assistant editor for A&E at the end of her junior...