New 'Dungeons and Dragons' club allows students to delve into world of imagination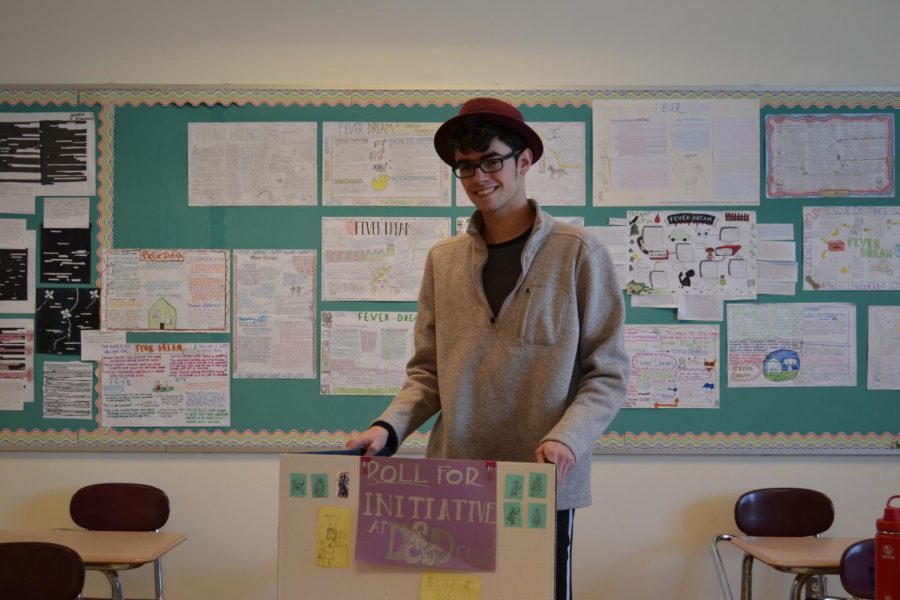 Senior Ryan Blight shared his passion for Dungeons and Dragons by creating a new club where students can work together to explore worlds of adventure as Sorcerers, Druids, Monks and Warlocks.
Dungeons and Dragons (D&D) is a tabletop, role-playing fantasy game that was first created in 1974. The Dungeon Master (DM) is the main story-teller who creates and describes the adventure the heroes go on. The heroes in D&D work together to survive and explore the world the DM has created.
"It's a creative outlet for me because it's the perfect format for having a bunch of crazy ideas that wouldn't make sense alone, and then taking those ideas and creating an entire story about them," Blight said.
Blight has been playing Dungeons and Dragons for over two years, and he doesn't quite know what had sparked his love for the game.
"It's just this thing you hear about, and I wanted to get into it," Blight said.
Last year, Blight wanted to share his passion with other people in our community so he asked English teacher Virginia Fitzgerald if she would be the adviser of the club. She was more than willing, and even started to join in on the game.
"Ryan is great, and he is incredibly organized," Fitzgerald said. "From the moment the club began, there was a plan for what was going to happen."
In the club's first year, they already have seven members. Although he is a senior, Blight hopes to grow his club and leave his mark on Algonquin. According to Blight, the club is in great hands.
"I think I'm gonna hand it off to [junior] James Murphy," Blight said. "He's dedicated, and he's doing a great job as a DM. He's passionate about the game, so it seems like he is gonna do a great job."
After Blight graduates, he has no doubt he will continue his passion for Dungeons and Dragons.
"There's a hobby store in Westborough called The Whiz that hosts D&D on Wednesdays," Blight said. "I'm going to try and go there as much as I can."
Overall, the club is a fun place to be for beginners and for skilled players.
"I'm really impressed with how much imagination it takes for each of the games they have going on," Fitzgerald said. "Everyone just has such a good time, so it's a really positive and happy environment."
About the Contributors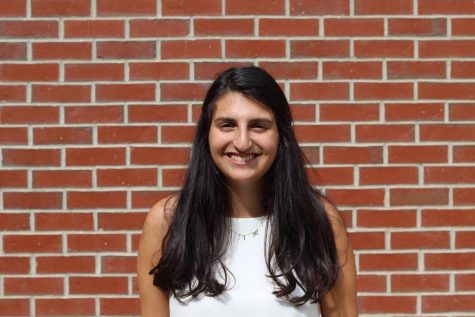 Maria Tand, Photo Editor
Maria started writing for the Harbinger in her junior year while taking journalism. She then became an assistant editor for A&E at the end of her junior...