REVIEW: Sammy's offers myriad of choices, all uniquely flavored to perfection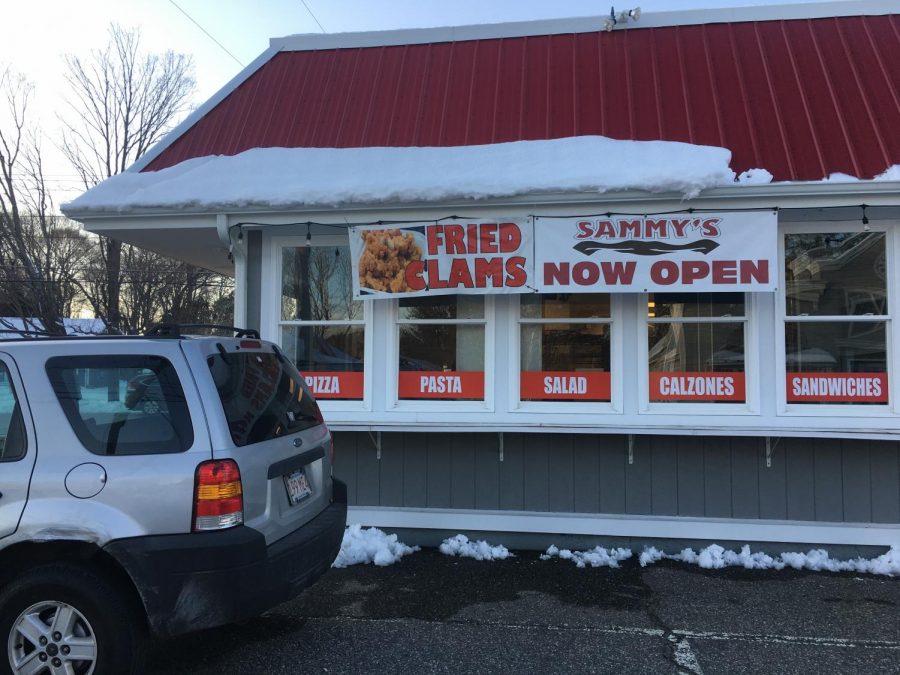 With many pizza joints around Northborough, it's good to see one that also has all of your other favorite comfort foods such as pasta, seafood, chicken wings, paninis, fried chicken and even more enticing foods cooked to perfection.
Sammy's Pizzeria at 14 E Main St in Northborough has a variety of foods from pizza to tacos, making the tasty choices seem endless.
This newly-opened take-out restaurant has a friendly and efficient service and offers a wide selection of food for every customer and vegetarian options.
The atmosphere of the restaurant is cozy, with bright lights. Despite the restaurant being small, it was welcoming. There are no booths to sit at, so in the winter, you need to enjoy the scrumptious food inside the comfort of your own home. When it's warmer, there is seating at picnic benches outside the restaurant.
While waiting, customers can sit in chairs against the wall. For drinks, there is a cooler near the front desk, where customers can pick and choose from a variety of Coca-Cola products, juices or water bottles.
We ordered the mozzarella sticks, a chicken caesar salad wrap, a taco salad and an order of buffalo wings.
At around 6 p.m, the wait for our order was between 15-25 minutes. When the food was ready, one of the workers came up to the desk to let you know with a warm smile.
The mozzarella sticks were a golden brown color, and the smell was irresistible. The cheese strung out and the outside was crispy making each bite savory.  
The chicken caesar salad wrap had chicken, lettuce, croutons and caesar salad dressing. The chicken was cooked to perfection. The croutons did not meet my expectations of being crunchy, instead they were soggy, but the wrap was still delicious. The lettuce wrapped it all together making the taste very clean and refreshing. The caesar dressing had a perfect taste: it was not too tangy like some caesar dressings can be. It was more savory and went along with the rest of the wrap well.
The taco salad with chicken was served in a large deep-fried dough shell that acted as a bowl, which went well with the savory and spicy combination of ingredients in the salad. There were black, red, and yellow taco chips sprinkled on top of the salad, with a thick layer of rich mozzarella cheese, creating a barrier between the chips and the salad. The actual salad contained peppers, onions, romaine lettuce, chicken, and taco seasoning.
Even though there were so many ingredients used in the creation of this salad, when I first tried it, I could taste each and every ingredient. It was very flavorsome and contained fresh ingredients. The salad also came with a side of sour cream and salsa, and excellently complimented the dish.
Finally, most restaurants have their own version of the classic American buffalo chicken wing, but they are incomparable to the ones at Sammy's. When I tasted the buffalo wings, I was quickly hit with a spicy and mouth watering aroma of the sauce. The wings were served with blue cheese, carrots and celery on the side, costing $8.00 for 10 wings.
Sammy's is a fantastic comfort food take-out restaurant, where the options feel unlimited. They are open everyday of the week 11 a.m. to 9 p.m.  Being in a convenient location in a small town like Northborough, Sammy's is an accessible, efficient and affordable option for anyone who is looking for a quick bite.
About the Contributors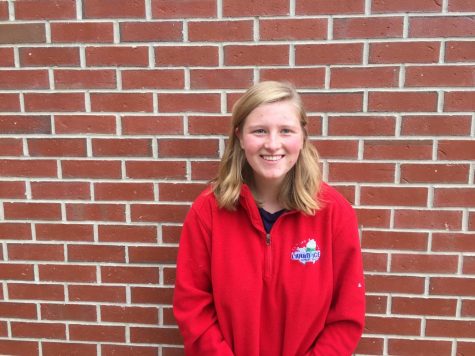 Maggie Del Re, Editor-in-Chief
Maggie was unwillingly thrusted into journalism class freshman year due to a scheduling snafu. Already a passionate writer, she quickly fell in love with...