Girls', boys' swim remain unstoppable at Wachusett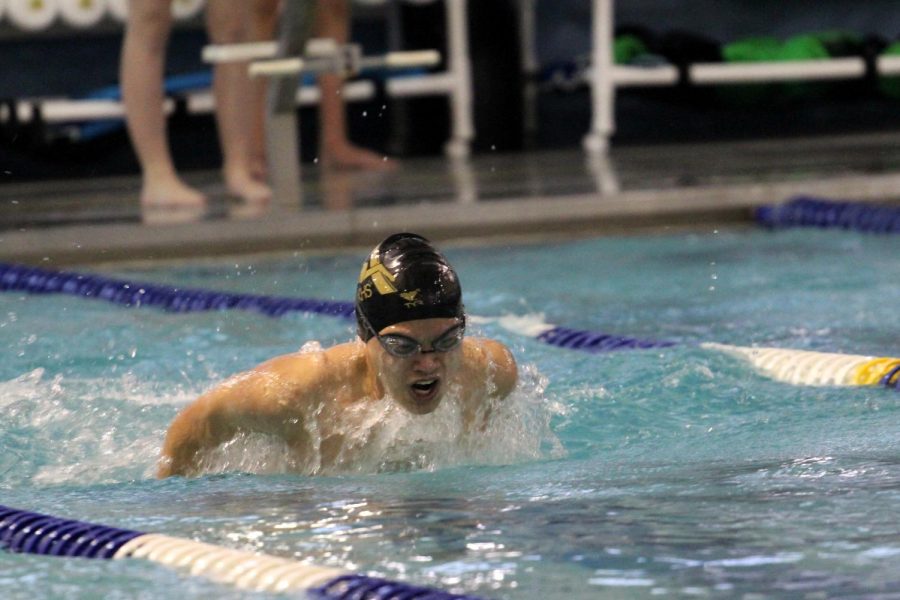 Despite absences and a close start, both the boys' and girls' swim teams pulled off wins against Wachusett on January 18.  The boys' and girls' teams secured a 95-66 finish and a 95-73 finish respectively.
As a result, both teams look to maintain their undefeated 11-0 season, which is the first in three seasons. The depth of the team has contributed to their ability to earn as many points as possible and win meets this season.
"We were able to take advantage of our kids finally getting a little bit healthier and being able to be moved into a position where they could come in first instead of second or third, and we always, always, always count on our depth," coach Jean Fedak said.  "Our depth means that we come in first, third and fourth or [the other team] might come in first, but we got second, third, fourth….We were very good today at not coming in last, and when you can push the other team to get fifth and sixth, they're only getting one point."
Due to the absence of five members from the boys' team, there were not enough Algonquin swimmers to create a second relay team, and therefore the relay was cut from the meet.  However, the team managed to create a strategy that allowed for a win even with the loss of this event.
"We had some strong swimmers out that day and our coaches were great in moving around the relay teams and individual events," junior James Carroll said.  "They set us up to score the most amount of points possible on that day with the given circumstances. It was just up to the swimmers to execute good races."
With this win bringing the team one race closer to an undefeated season, they hope to keep that drive going into the last regular season meet as well as the postseason.
"Everyone is working hard in practice and it's really paying off in competition," senior captain Ray Cerro said.  "The fact that we're doing really well this year really shows how much of a team sport swimming is. Our fastest swimmers are mostly seniors and have been some of the fastest on the team for all four years, but we haven't had an undefeated season yet.  The reason we're doing so well this year is that we have depth. In previous years we would win first or second, but the other teams would take third, fourth, and fifth. Now, we are winning in the front and the back, and we're unstoppable."
About the Contributors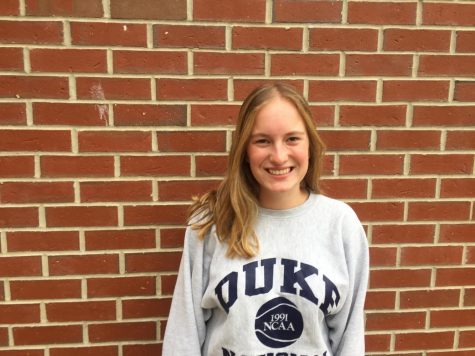 Liza Armstrong, Online Editor
Liza started writing for the paper her freshman year in journalism class after some not so subtle hints from her eighth grade English teacher.  After...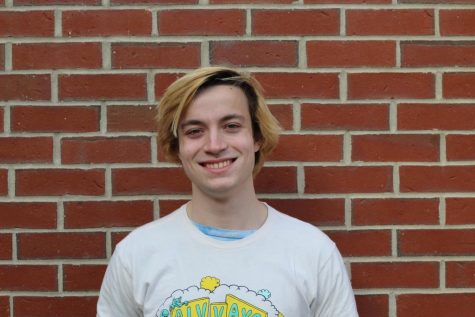 Connor Lawless, Photo Editor
My name is Connor Lawless, and I am a senior here at Algonquin and a photography editor for the Harbinger. I first got involved with the paper my junior...