REVIEW: Boygenius debuts beautiful vocals on self-titled EP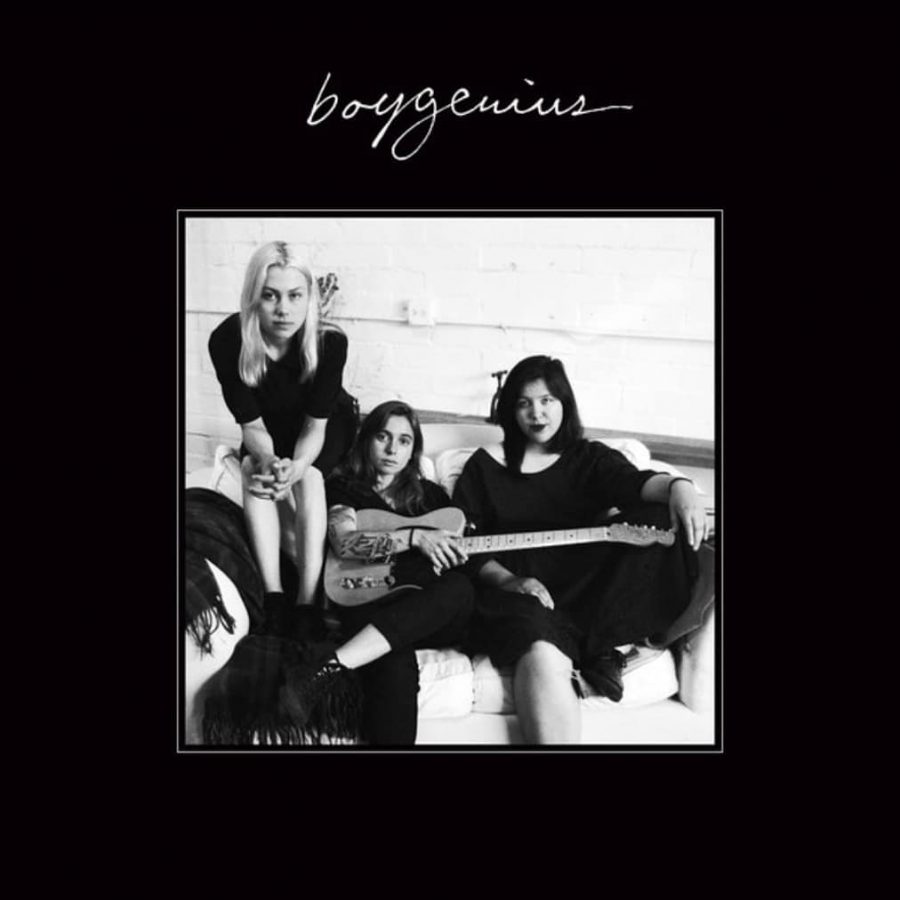 On their debut self-titled EP "boygenius," badass female artists Julien Baker, Lucy Dacus and Phoebe Bridgers prove they can live up to the expectation set by their name, creating a product that is truly genius, while subtly mocking gender stereotypes.
The EP was masterminded by a supergroup of women who were already well-established in the music industry through their solo work; the three formed the group boygenius after going on tour together in 2018.
Their name cheekily serves to reject the categorization of music based solely on sex. Bridgers pointed out that in their solo work, the three artists actually have very different sounds aside from the female vocals. Still, fans and critics alike often closely compare the artists' music as if Baker, Dacus and Bridgers' art is interchangeable.
To Bridgers' point, her solo music takes influences from folk music, led by soft, sweet vocals, with glaring guitar parts taking more risks. This certainly contrasts with Dacus' harder, low vocal tones and startling lyrics, ringing with candid confidence over rock guitars and Baker's reliably emo-soaked indie rock driven by a voice powerful enough to blow down a brick house.
But the different strengths these solo artists have mastered is what makes "boygenius" so, well, genius.
From the EP's first track, "Bite the Hand," it's apparent that the group brings out the best in each artist. The relatively fast-paced song starts with gentle singing from Dacus and ends with flawless harmonies from all three artists, repeating, "I can't love you how you want me to." The best way I can describe it is a slightly sadder, female version of Anthony Kiedis and John Frusciante's harmonies at the end of "Save the Population" by the Red Hot Chili Peppers.
"Me & My Dog" follows the intro track with a similar song structure: one artist, Bridgers, begins singing softly, and as the track progresses, the others layer in. Here in lies the genius behind boygenius: even though the song structure between these tracks is similar, the two sound completely different. Equally interesting and equally beautiful.
Halfway through "Me & My Dog," Bridger's loving coos and subtle harmonies from the others are suddenly joined by an exploding high note from Baker singing, "I want to be emaciated," a powerful line that shocks listeners and leads into the louder, longing second half of the track.
Pulling from Baker's solo lyrics, boygenius has the amazing ability to take real and depressing thoughts and turn them into something beautiful and touching. Their emotive voices translate perfectly through the recordings and left me feeling hollow, but hopeful, all at once.
For example, in the beautiful and melancholy fifth track, "Salt in the Wound," Baker and Bridgers harmonize, belting, "If this is a prison I'm willing to buy my own chain," lamenting the addictive nature of unhealthy relationships.
Instrumentally, "boygenius" is much more subdued than the stunning vocals. There are beautiful guitars, steady drums and even some mandolin thrown in, but on each and every track, the vocal performances are what really catch my ears. The spotlight is almost always on the singers.
And frankly, that's where it belongs. boygenius' instrumentals are solid, but they're not what make the group stand out. They complement the vocals nicely and serve as a base for each track, but even during a guitar solo towards the end of "Stay Down," I'm left unable to think of anything other than the words Baker just sang.
I love every minute of the six-song EP, but I wish there was more to love. The whole project clocks in at just under 22 minutes, leaving me wishing for more sweet harmonies.
I'm hoping that "boygenius" isn't the last project fans will hear from this supergroup whose combined talents mesh together to create something unique and spectacular.
If nothing else, take a few minutes to watch boygenius's performance on NPR's Tiny Desk Concert. If their blend of indie, rock and folk isn't for you, it's still nearly impossible not to appreciate the raw vocal talent the three posses when you see them perform live.
About the Contributor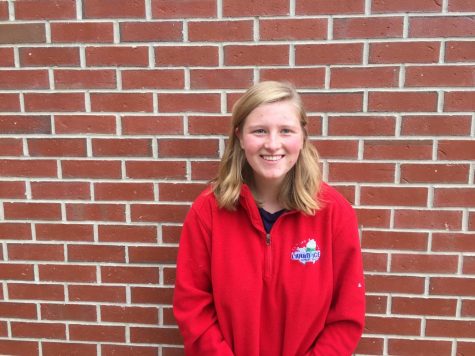 Maggie Del Re, Editor-in-Chief
Maggie was unwillingly thrusted into journalism class freshman year due to a scheduling snafu. Already a passionate writer, she quickly fell in love with...