Indoor track teams run away with successful season
Both girls' and boys' indoor track teams had a successful run, both ending the season with a record of 3-1-0.
Senior captain Tess Reyes finished 8th at States, with her time of 11:08.81 qualifying her for New Englands where she finished 7th and broke her own school record for the two mile with a time of 11:02. Senior captain Matt Madamba also broke the school record for the 300 M run with a time of 35.21, finishing 3rd at States, placing him into New Englands where he won 7th in the region. Madamba and Reyes will compete in Nationals at the Armory Track in New York City on March 8-10.
Many other runners on the team also competed at States such as sophomore Danielle Defeudis.
"This season, a lot of us qualified for States and invitational meets with very difficult qualifying times," Defeudis said. "I think that [qualifying for these meets] was a goal for many of us this season that was accomplished."
The girls placed third at the League Championships, and the boys pulled through with a win at Leagues on February 2 at Fitchburg High School.
"Our main goal was to be League Champions, which was ambitious due to our poor season last year," Madamba said. "We got a lot of young talent and most people improved from last year, so we were confident going into the season."
According to sophomore Christina Defeudis, hard work definitely had a huge impact on the teams' success this season.  
"I think this year, success came from all the hard work we put in at practice," Defeudis said. "We all did sprinting workouts nearly every day and additional workouts if you're a hurdler, thrower or high jumper."
The team also got along well this season.
"The team this season came together really well," Madamba said. "We normally are a pretty separated team since some throw, others jump and the rest run; this season we felt more like one team working for the same goal."
For the boys, winning leagues was an unforgettable experience.
"At the end of the meet, the entire team gathered on the infield waiting to hear who had won," Madamba said. "After hearing Algonquin Regional, everyone started jumping and screaming in excitement. I've done track all four years of high school, but I have never felt this close with a team."
Although the girls were not League Champions, the team built up for future seasons.
"For the girls, our team mostly consists of freshman and sophomores, so it was important that we worked hard to get better and prepare to be an even stronger team next year for indoor track," Christina Defeudis said.
"We have a really great group of returning upperclassmen and a super talented new bunch of underclassmen," Reyes said. "Coach [Ken] Morin has made it a priority for everyone to set really ambitious goals for themselves, and people are just rising to the challenge."
About the Contributors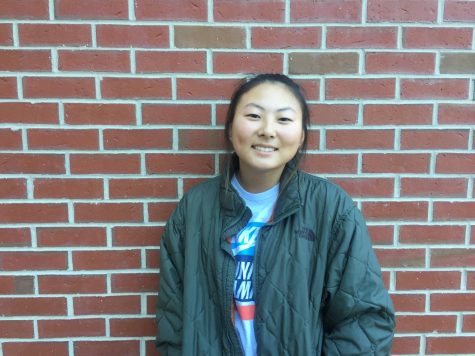 Darby Kim, Sports Editor
Darby started writing for The Harbinger in journalism freshman year. She became the assistant sports editor end of freshman year, and now she is currently...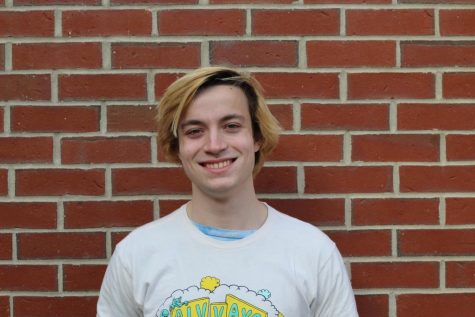 Connor Lawless, Photo Editor
My name is Connor Lawless, and I am a senior here at Algonquin and a photography editor for the Harbinger. I first got involved with the paper my junior...