Small cast takes on big topics with winter play 'Proof'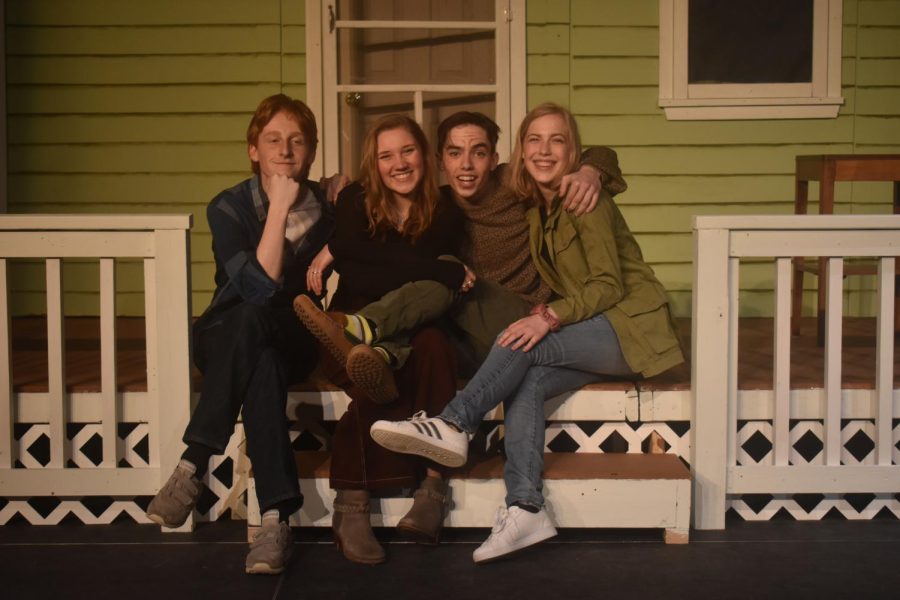 Debuting in the Black Box on Thursday, February 28 and Saturday, March 2 at 7 p.m., "Proof" will be co-directed by performing arts teacher Maura Morrison and science teacher Brian Kelly and tackles heavy topics and real-world issues.
The production features a four-person cast comprised of seniors Katherine Moffa, Joe Gordon, Nick Hatton and Annalise Loizeaux. In addition to the Black Box performances, the group will be presenting "Proof" at a drama festival called The Massachusetts Educational Theatre Guild, where they will compete to represent Massachusetts in the New England Drama Festival, the regional showcase of secondary school theatre.
The play is set around a family in Chicago where the main character, Catherine (Moffa), lives in a house formerly occupied by her father, Robert (Hatton), a once brilliant mathematician who recently passed away. Robert's former student Hal (Gordon) is an aspiring mathematician who meets Catherine and her sister Claire (Loizeaux), who flies to Chicago for the funeral.
The group navigates through feelings of uncertainty, relationships and coping with loss. With scenes containing substance use and mature language, the play may not be suitable for a younger audience.
"It's not really a 'Proof' about math, it is more of a play about a family," Morrison said.
"Proof" was written by David Auburn and won a 2001 Pulitzer Prize and a Tony Award for Best Play. Unlike other recent performances put on at Algonquin, Hatton believes "Proof" encompasses a darker, more adult feel.
"My first impressions of the play were that it was a much more serious and heavy show than I have ever done before for sure," Hatton said. "It's definitely intended for a much more mature audience."
Morrison believes "Proof" is very different from other recent productions.
"'Proof' needed [fewer actors] and created a different type of experience," Morrison said. "It's much more condensed and intensified."
Morrison and Kelly are co-directing together for the first time after collaborating as director and costume designer on the musical "Chicago."
Although this is his first time directing a school production, Kelly has been directing community theater since 2009.
Having done productions together in the past, the decision to co-direct was an easy one for the pair.
"I've worked with Ms. Morrison for the past couple of years doing costumes for the fall musicals, and we make a great team," Kelly said. "Last spring we talked about trying to do a project together and applied to co-direct the winter play."
For Moffa, having two directors is nothing but beneficial.
"Mr. Kelly and Ms. Morrison work very well together, but they also have different perspectives," Moffa said. "Their different interpretations of a character's intentions or thoughts really get me to think about what I am saying and how I am saying it. I think that's really valuable in relating to and creating my character and making her believable."
Although the cast has a short time to prepare, Kelly is eager to tackle the difficulties that lie ahead.
"We have challenges, like pulling a show together in a fairly short amount of time and figuring out how to take a two plus hour show and condense it to 40 minutes for the festival," Kelly said. "But these are not problems as much as they are the exciting challenges that come with producing theater."
Tickets for "Proof" will be available at the door and cost $5 for students and $10 for adults.
About the Contributors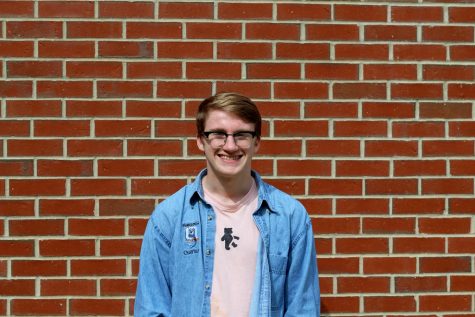 Sean Neusch, A&E Editor
Sean started writing for the Harbinger his junior year as a staff writer. He became the assistant opinion editor before the end of junior year and switched...