REVIEW: Earl Sweatshirt delivers solid production, thoughtful lyricism on his newest project 'Some Rap Songs'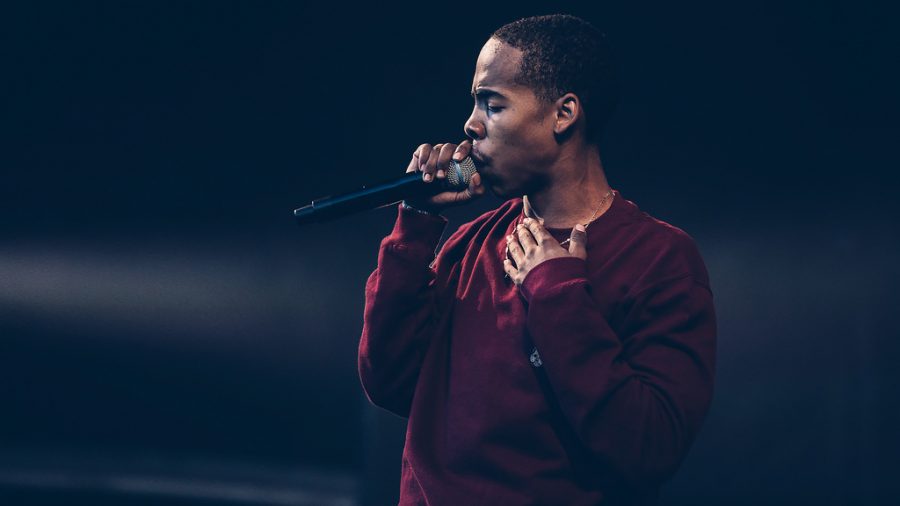 Thebe Neruda Kgositsile, better known by his stage name Earl Sweatshirt, packs bars and glimpses into the current state of his life and mentality within his newest avant-garde rap project, "Some Rap Songs," released November 30, 2018.
With a brief run time of 24 minutes, Sweatshirt emphasizes the cohesiveness of the project in his succinct delivery and production.
Sweatshirt, although appreciated for his musical talent, is also known for the scarcity of his projects and has had his niche fanbase anticipating his music for years since his last intimately-emotional release, "I Don't Like Sh*t, I Don't Go Outside." On the 2015 album, the then-21 year-old rapper expresses his feelings on his depression, drug abuse and his energy to purge these from his psyche over uniquely dark, hard hitting beats.
"I Don't Like Sh*t, I Don't Go Outside"'s thematic approach is similar to that of his debut studio album, "Doris," released in 2013. Both projects made listeners not only aware of Sweatshirt's talent to dominate various instrumentals with methodical flows, but also his ability to express his darkest woes and the gloom surrounding his current life, from dealing with dying family members and being sent to therapy to the falling out of his former rap group, Odd Future.
Apart from a limited amount of appearances as a feature on various singles, the prior two projects were all fans had from Sweatshirt's arsenal. Leading up to "Some Rap Songs", the LA-born rapper mourned the loss of his father as well as close friend and well-known musician Mac Miller. These tragedies paired with Sweatshirt's turbulent mental status were themes present on his new album.
As a fairly new listener to Sweatshirt's music I was looking forward to "Some Rap Songs" and how this might give fans like me a new perspective or approach to understanding Sweatshirt while appreciating his musical composition. I soon discovered that it did exactly that.
What stood out immediately were the instrumentals that truly made this project avant-garde. Simple, lo-fi bass and drum beats layered behind melodic samples fuze in a beautifully unique style  unheard of in a music industry driven by bass-heavy, bumping instrumentals. The track that best shows this is the album's closer, "Riot!," as lush guitar riff loops are joined by a choir of trumpets and vocal loops with a steady drum beat.
Sweatshirt accompanies his self-produced instrumentals with thoughtful lyricism. With a similar thematic approach to his past two studio albums, he continues to express his mentality through his raps. On the track "Loosie," Sweatshirt portrays his emotion through creative word play in referral to his drug use and development of his mental state is exemplified in "Loosie." He raps, "Main line, underneath the skin of the grapevines. Save time, serpent, no need to hiss. Found a reason to live, doubt could be an abyss. Keep fallacies off your lips." Through sluggishly enunciated bars Sweatshirt focuses on how he can overcome his personal issues with reasons to live through his family, friends and self-resilience.
As a whole project, "Some Rap Songs" met and even exceeded the high expectations I had for the album. Sweatshirt continues to evolve his sound through his production while maintaining the lyrical style and flow he is well-known for. With his intensely emotional lyrics, as a listener it's easy to directly relate to a lot of the issues that he has gone through. On the contrary, death, violence and sadness can be found around the world every day so even someone who cannot relate directly can understand how someone can be impacted by similar themes. I think all music fans who can appreciate the emotion behind a musician will find "Some Rap Songs" to be a unique composition of instrumentals and profound themes.