Adolescent brain development presentation informs dangers of teen substance abuse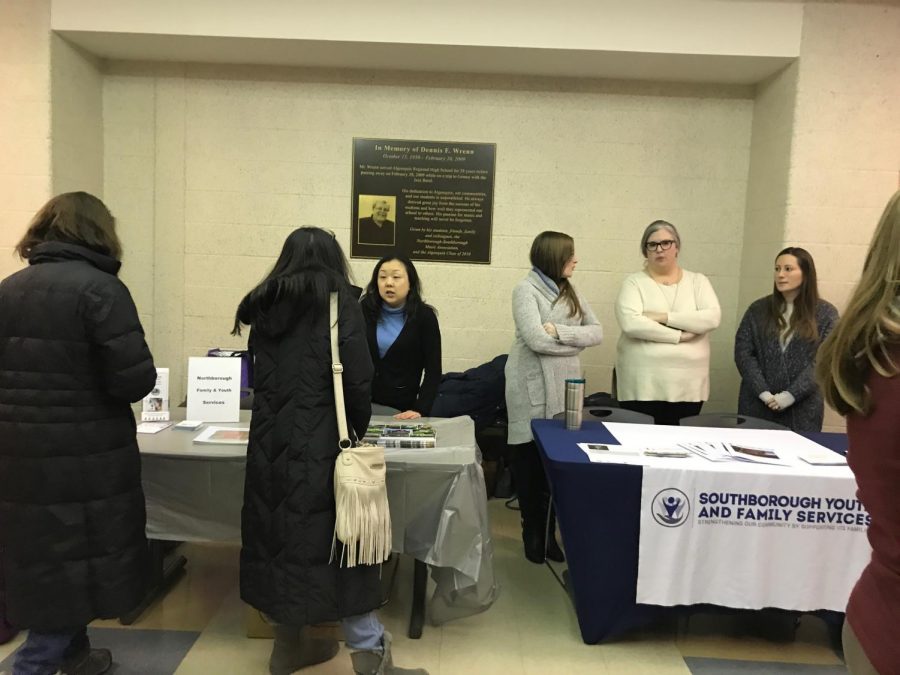 Family Physician and Addiction Medicine physician Ruth Potee presented on adolescent brain development and the impact of mind-altering substances on teen behavior in the auditorium on Thursday, January 31.
The presentation was immediately followed by a resource fair held in the auditorium lobby.
Through her talks, Potee attempts to educate audience members on the threats substance abuse can pose, particularly to developing brains. According to Potee, certain substances can temporarily spike dopamine levels in the brain, akin to a "feel-good" signal, but the low levels of dopamine afterward can promote a cycle of abuse.  
Genetics, early exposure during brain development and history of childhood trauma are three main factors
that can predispose addiction. Therefore, Potee argues that one of the most important methods of preventing addiction is delaying substance use until one's early twenties.
"Addiction is a preventable disease, and the way we can prevent it is just by delaying use of all addictive substances, especially if you yourself are at high risk because of your family genetic risk," Potee said.  "The more we understand the way the brain develops as a teenager, the more we're able to prevent a deadly disease and a disease that really derails people's lives."
According to principal Dr. Sara Pragluski Walsh, the event was organized by the Northborough-Southborough Substance Abuse Coalition, Southborough Youth and Family Services, the APTO and the Algonquin guidance department.
"Dr. Potee is a very dynamic speaker and is very knowledgeable and experienced, and we wanted her to share her message with the residents of both communities and expanding further into other communities," Director of Southborough Youth and Family Services Sarah Cassell said.
While the audience comprised of mostly parents, students in attendance could still benefit from the information.
"We want to help our students understand the impact that nicotine, alcohol and marijuana have on their developing brains, because like [Potee] was saying throughout her presentation, this is the time when your brain is really solidifying a lot of pathways," Director of Guidance Lisa Connery said.
Southborough Police Department Officer Kevin Landry also urges students and parents alike to become informed regarding potential health risks of consumption.
"Teenage years are very vulnerable years, especially with brain development, and [students] need to realize that some things that they think are safe are absolutely not," Landry said. "Always stay on top of the education and be aware of the dangers."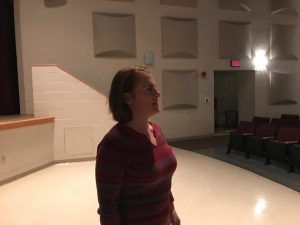 One of Potee's main goals of her presentations is to lessen the stigma surrounding addiction and help people feel comfortable seeking the help they need.
"I think that we can actually change people's perception about the disease of addiction," Potee said. "Everybody in the room can make a difference in somebody's life on this issue."
In light of Potee's aim, Algonquin hosted a resource fair following the presentation, in which the Central Community Health Care, Al-Anon Family Groups, Banyan Treatment Center and others set up booths to interact with audience members.
"Our department is here at the resource fair because we want folks to know about what kinds of local supports are available to them," Cassell said.  "What we would like Algonquin students and families to know is that there's support available to them in their own communities that is covered by the town budget."
According to Cassell, Southborough Youth and Family Services and Northborough Youth and Family Services are able to offer support and counseling free of charge to residents of both towns, in addition to connecting them to other services and counselors.
Overall, Connery implores students to take control over their own futures by monitoring their personal health.
"The greatest message that we would want our students to know is that you only have one brain and what you do with it right now at this point in your life is critical to the future," Connery said.
About the Contributor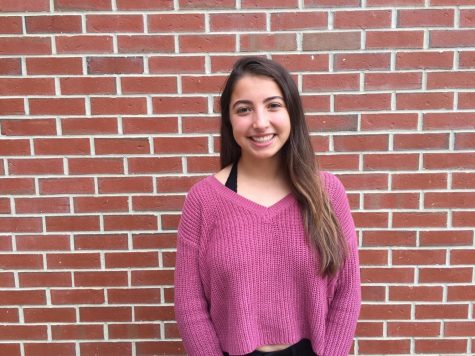 Elissa Gorman, Editor-in-Chief
Elissa Gorman began writing for the Harbinger her freshman year in journalism class. She has spent the past two years exploring news as an Assistant News...