Gadbois celebrates CAP program graduation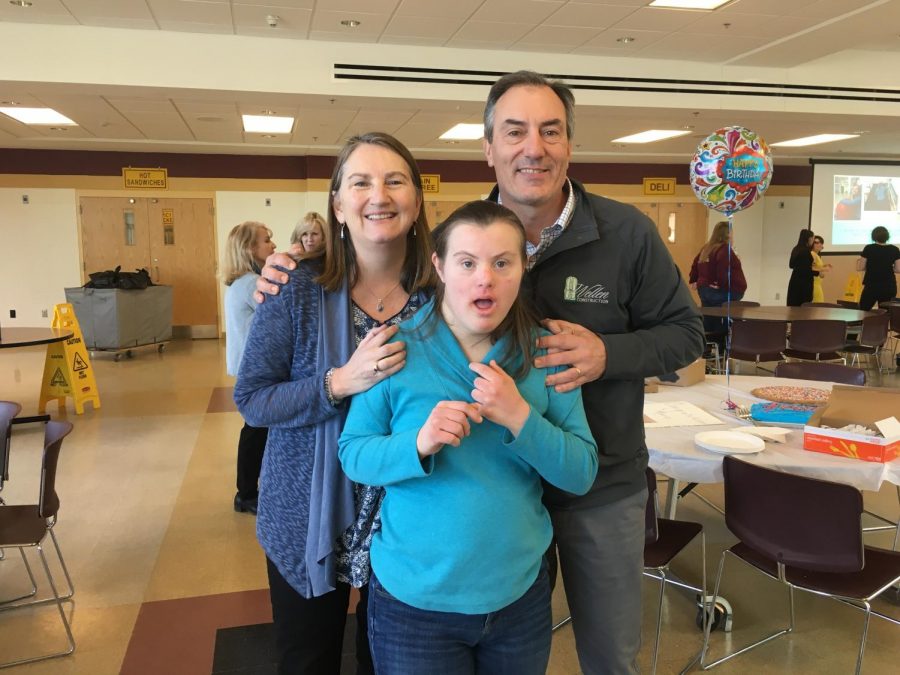 Surrounded by friends and family, postgraduate Marie Gadbois celebrated her 22nd birthday and graduation from the special education department's Community Access Program [CAP] on Thursday, January 17 in the cafeteria.
"A lot of people at Algonquin are going to miss her," CAP teacher Caitlin Hynes said. "She made a lot of people smile every day. Everyone is happy because we know she'll be happy, but it is hard to see her go."
Hynes has taught Gadbois for nearly ten years. She has seen first-hand the positive impact Gadbois has had on the school during her time at Algonquin.
"In school, Marie has done Best Buddies, unified singing, unified track, unified basketball and she helped with the gymnastics team one year," Hynes said. "Outside of school she does [an after school program called] Thrive, and she's done gymnastics, dance and some Special Olympics sports."
According to her parents, Karen and Charlie Gadbois, Marie Gadbois also participates in some women's groups and youth groups. Her favorite activity of all is going to the beach, according to Charlie Godbois.
Although Gadbois is very busy with extracurriculars, her personality is what sticks out the most to the people who know her.
"She's such a sunshine," Best Buddies president and senior Hailey Lowe said. "She has the best smile and the best laugh."
Gadbois said she was very excited to be celebrating her birthday and graduation with her teachers, friends and parents.
"You can just tell the amount of friends and companions she has here in school by how happy she is," Charlie Gadbois said. "You can also tell that all of the adults here, the providers and even the janitorial staff just have such affection for her."
After graduating, Marie Gadbois plans to attend a program in Ashland called Advocates where she will do volunteer work in the community and continue to learn life skills.
"We're proud of her and how far she's come in her time at Algonquin," Karen Gadbois said. "We're excited for her future and to see what the next chapter brings."
"We're not only proud of what she's gotten out of Algonquin; we're proud of what she's leaving behind and her own legacy," Charlie Gadbois said. "Just talking to a lot of the staff and people like that, I know she brightened up a lot of people's days and brought perspective to the school. It's heartwarming for us."
About the Contributor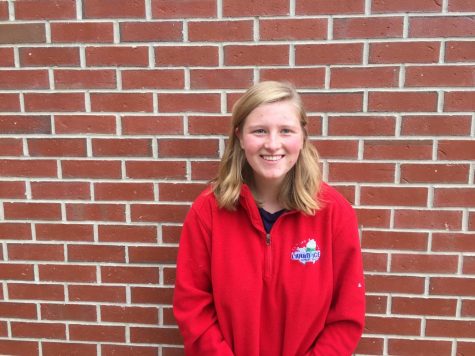 Maggie Del Re, Editor-in-Chief
Maggie was unwillingly thrusted into journalism class freshman year due to a scheduling snafu. Already a passionate writer, she quickly fell in love with...