Junior Wednesday: Mike Cowdrey-Vautier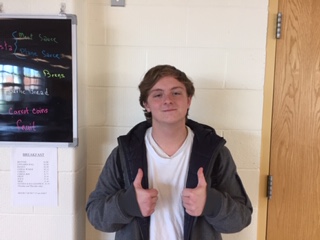 What is your New Years resolution?
"I want to donate more money to charities."
What is your favorite sports moment of the year?
"Red Sox winning the World Series because the other Boston teams haven't competed at a high enough level. The Patriots are a joke right now."
What electives are you taking next half?
"I want to take Drama 2 and Art 1."
Which pilot schedules did you like more and why?
"The first one. With the 67 minute periods, I felt like it was enough time to get stuff done."
What's one thing the school could change for second half?
"To bring back coffee in the mornings."