Senior Thursday: Anna Hoskins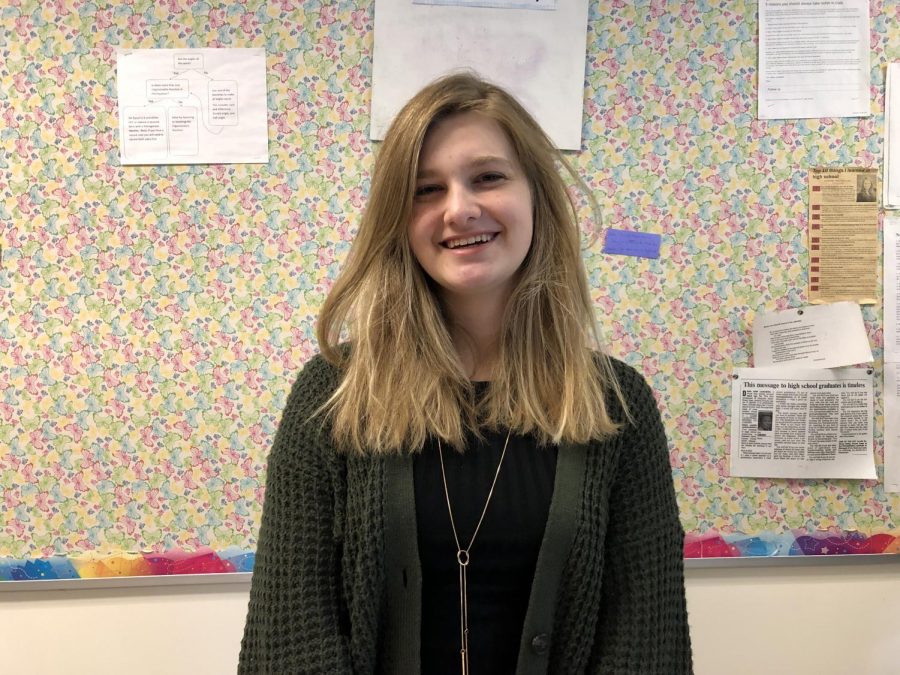 What's one gift you're looking forward to receiving this holiday season?
"I'm doing a secret Santa with my friends, so I'm excited to see who got me and what they get me."
What's one gift you're looking forward to giving?
"I haven't picked out my gifts yet but I'm forward to the secret Santa gift."
What are you looking forward to most for break?
"I'm looking forward to relaxing, maybe taking a de-stress from school. I visit my grandparents in the Appalachian Mountains which is definitely a little bit different. They live in Kentucky so it's definitely different from modern society. We're like half an hour away from WiFi, but it'll be a good de-stresser. I can focus on relaxing and maybe I'll read a book."
Is there a STEP that you wanted to take but didn't?
"Movies with Ms. Ruffo with cookies!"
Is there a class you're looking forward to most for next semester?
"I think it'll be a lot of fun to take Advanced Drama next semester; it'll be a good, fun time with some friends in the class. It's second period so it'll be a nice break from the morning. I'm also taking Environmental and another English class so it'll be interesting to get a change up of the schedule."
Is there an elective you wish you could take again senior year?
"A fun one I could take again would be sociology to get a better grasp of it and have different opinions within the class."
About the Contributors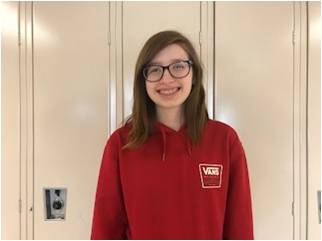 Catherine Hayden, Editor-in-Chief
Catherine began writing for The Harbinger sophomore year during journalism class. Besides The Harbinger, she also does robotics and speech and debate....