Hip hop inspires Sane's artwork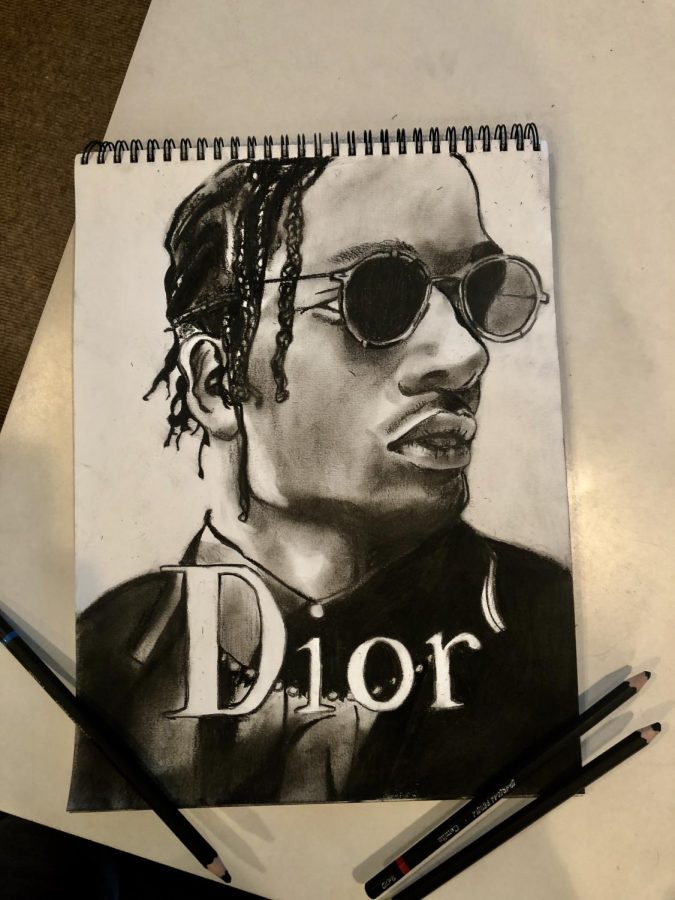 Senior Shree Sane creates artwork that reflects not only his interest in drawing, but his passion for hip-hop culture.
Sane primarily draws as a hobby outside of school but has taken advantage of Algonquin's vibrant art community, encouraging him to pursue it at another level . In fact, Sane credits art classes in elementary school with exposing him to drawing.
"[Drawing] was something that we just did in school, like starting in elementary school," Sane said. "And then I just enjoyed it. It wasn't really like I went out of my way to try drawing."
For Sane, finding inspiration is easy, making his work seem authentic and honest.
"Usually something I'm into at the moment, whether it's a musical artist or an athlete [inspires me]," Sane said. "Anything that I'm passionate about, I'll try to put it on paper."
Sane's preferred medium is pencil, although he has been looking to expand to painting without compromising his signature style of going beyond simple renderings to convey emotion through his work.
As an avid hip-hop listener, Sane has the knowledge to depict figures in the hip-hop industry tastefully and within the proper context. With the album release of Travis Scott's psychedelic rap adventure "Astroworld" in August, Sane has had plenty of inspiration to draw from.
"I had been listening to 'Astroworld' the whole month basically when it first came out, and I liked it a lot," Sane said. "So, then I decided, why not draw a picture of Travis?"
While at first glance, his sketch may seem to be a simple depiction of Travis Scott, there is more than meets the eye.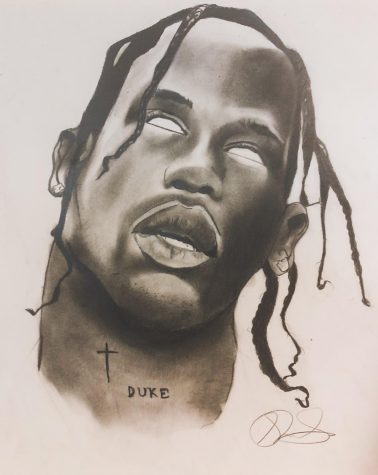 "I definitely choose how I draw [the artist] depending on the kind of artist they are," Sane said. "So, with the Travis one, his type of music is more eerie, and worked well with the facial features he had in the drawing, with his eyes rolled back."
Sane's talents have caught the attention of art teacher George Hancin, who is impressed by Sane's ability and growth.   
"He started as an excellent draftsmen," Hancin said. "He is becoming a good painter and has begun experimenting with other mediums."
While Sane's ability is quickly improving, he remains grounded and focused on the true reason he loves art.
"It's something to do to relax," Sane said. "I plan to do it just for fun."