T-Hawks end season strong: Fall sports playoffs recap
Hang on for a minute...we're trying to find some more stories you might like.
Girls' volleyball: Lost to Acton-Boxboro 3-2 in the second round of Central West Division playoffs on November 6   
Captains: seniors Gabby Alberghini and Elaine Cho
Record: 12-8
Girls' cross country: Placed 20 at States, senior Tess Reyes placed seventh on November 18
Captains: seniors Tess Reyes, Annemarie Wood, Liliko Uchida and Abby Hurley
Record: 4-1
Boys' cross country: Placed 19 out of 20 at States on November 18   
Captains: seniors Jonny Symons, Connor Lawless, Alexander Forrest, Anthony Zalev and John Bai
Record: 3-2
Girls' soccer: Lost to Westboro 2-1 in the first round of Central Division playoffs on November 5
Captains: seniors Jaqui Moy and Laura Dunderdale
Record: 10-6-3  
Boys' soccer: Lost to Groton-Dunstable 1-0 in the first round of Central Division playoffs on November 3
Captains: Callen Willerth and Sean Cullen
Record: 8-7-4
Field Hockey: Lost 4-2 to Wachusett in the CMass semifinals on November 7
Captains: seniors Erin Blake, Sophie Scearbo
Record: 12-7-2  
Boys' golf: finished seventh at states with a combined score of 337, senior Jack Tobin tied for 10 with score of 75 on October 29
Captains: seniors Jack Tobin, Nick Hatton and Matt Umphrey
Record: 12-4-0
Cheer: placed 11 at states on November 18, competing at Nationals in Orlando, FL on February 8-10
Captains: seniors Julia Hostage, Hailey LeBeau
Football: Did not make playoffs
Captains: seniors Brenden Hermanspand, Sam Crain, Chris Santana and Sam Crain
Record: 2-9

About the Contributors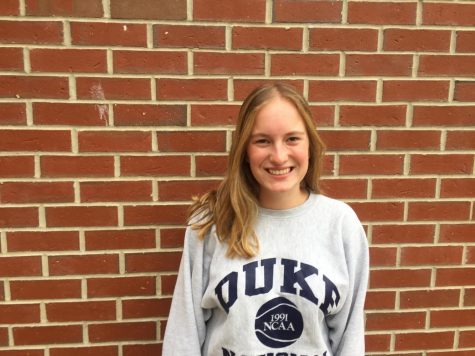 Liza Armstrong, Online Editor
Liza started writing for the paper her freshman year in journalism class after some not so subtle hints from her eighth grade English teacher.  After...